Do you like your own handwriting? I have to admit that I don't like mine very much. But it is mine and anyone who knows me will recognize it immediately. I remember as a teenager I envied the girls who were making their own beautiful lettering and doodles. I always wished I could do that but I struggled to get a decent grade in penmanship so making a beautiful signature was always something out of reach. I think I am too old to reinvent my penmanship but I do wish mine was prettier.
Scrapbooking and journaling have made me realize the value of passing on samples of my own handwriting. So, at times I dutifully write my comments by hand even though I really want to choose a pretty font and use the pen tool to do the work for me.
Maybe you are like me and are not particularly fond of your handwriting. Or you may be one of those blessed with the ability to write beautifully. Either way, I think you will enjoy the new tutorial I have made showing how to convert handwriting into a cuttable font. There is a fabulous tool in the Inspiration Studio Software called Create Font. You can find it by looking under Toolbars. It takes a bit of set up to do it, but the results are well worth it and you have a unique font that is totally your own.
You will need some kind of ruled lines so that your letters are consistently the same size. I am including a PDF of one for you to use. Print it out and place it underneath a blank sheet of paper. Then write your alphabet using the lines to keep your letters nice and straight. Once you have scanned in the handwritten alphabet, you must enlarge the letters to at least 10" high. Use the Create Font tools to save each letter and Voila' you have a brand new font.
This is so fun! I am going to try to talk my grandkids into sitting down and writing the alphabet for me. Crooked and mis-formed can be very cute for a 5 year old!————-Christine
make-a-font-from-handwriting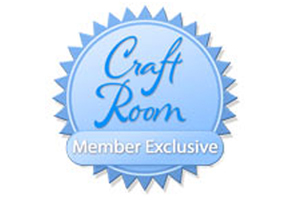 Create a font uniquely your own. Use the Create Font feature of the Inspiration Studio Software to turn your own handwriting into a custom font formatted for cutting on the Inspiration Electronic cutter. The video will teach you how to first write the alphabet so that it will be easy to convert. Then learn how to scan it into the software and convert into a font using the Create Font tools. Finally, learn what might cause problems when creating a font and how to correct them.
Comments
comments