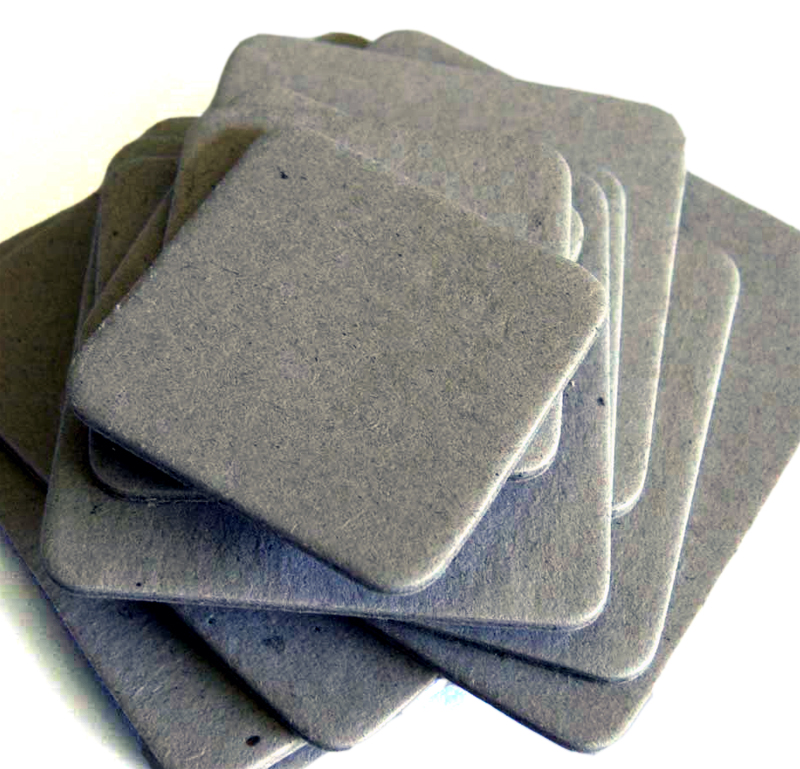 I was browsing the internet for chipboard to buy and really getting a headache over it. Not because I couldn't find any, there were lots of places that sell chipboard for very reasonable prices in every dimension I could think of. Where I really got stuck is on the thickness of the chipboard. I knew I wanted something with some rigidity and thickness to it but not so thick that I couldn't cut it. All of these websites were referring to their thickness in things like "caliber" or "50 point" or "0.022"…0.022 what?! Is it a caliber, a point, an inch? What do those even mean?
Have you ever been in my shoes? If you haven't, lucky you! But whether you have or have not had to deal with this headache I am here to shed some light on this tricky issue. Let's first talk about what chipboard is.
Chipboard, also referred to as "Paper board", is cardboard made of recycled paper that's been mashed up and put back together. It is very cheap and can be cut, glued, inked, stamped, painted and more making it a perfect choice for crafting. Most chipboard is brown with some speckles running through it; this is referred to as Kraft chipboard. You may also run across chipboard made out of newspaper which will be a grey color. You also may find "clay coated" chipboard which is chipboard but with a thin white coating of clay over it. Chipboard can also refer to wood sheets made of recycled wood often used in construction, so make sure you are looking at the right stuff!
Okay, now on to deciphering thicknesses. Chipboard is measured in inches and the bigger the number is the thicker the chipboard is. So when you see chipboard that is 0.022 thick that is 0.022 inches. You may also see it referred to in "points" such as "22 point chipboard" this is also 0.022 inches thick. 0.022 caliper is also 0.022 inches. Seems silly to have all those ways of saying it doesn't it? Don't shoot the messenger though! To summarize:
22 point = 0.022 caliper = 0.022'' they are all the same thickness just said in different ways.
Ok now that you know what thickness the chipboard is, how do you know what thickness you want? Here I'll provide you with a few "benchmark" thicknesses to help you get an idea of what you want.
0.022'' thick – This is the thickness of a standard cereal box. It is thin and flimsy but cuts like butter.
0.032'' thick – This is about the thickness of a credit card. It has more rigidness to it than a cereal box but still is fairly bendable and will cut easily.
0.05'' thick – This is about the thickness of a penny. It is thicker chipboard and a popular thickness for scrapbooking needs. It is fairly stiff though still bendable; it will require multiple passes to cut
0.068'' thick – This is about the thickness of a nickel. This thickness is teetering on as thick as you can cut on the Inspiration. If you want to use this thick of chipboard be prepared to do several passes and stick to simple shapes.
Comments
comments