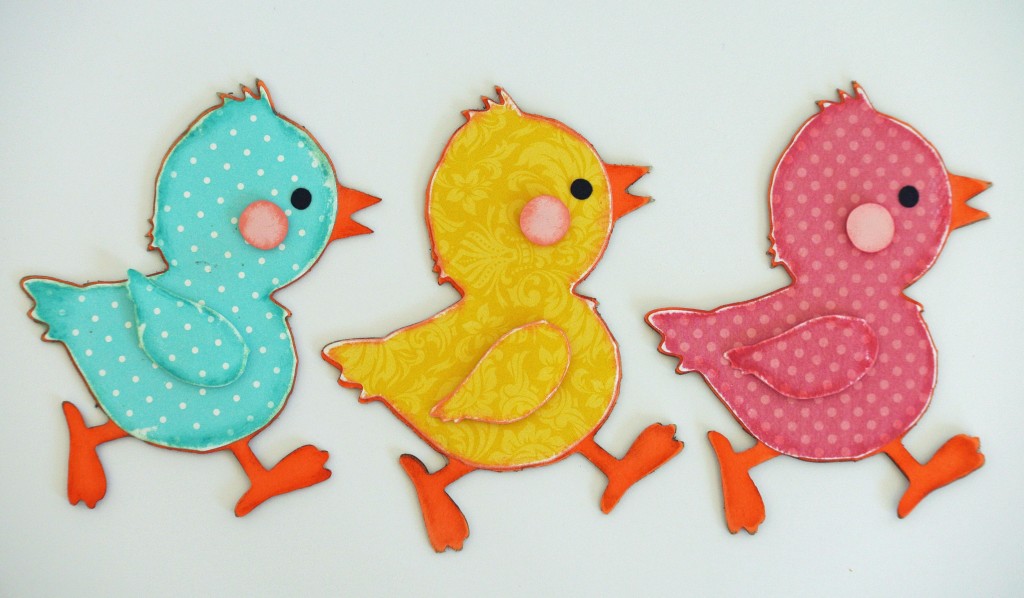 Have you noticed all of the chipboard shapes available? There are letters and shapes in both simple and more detailed designs. Do you ever find one particular shape that is just begging you to buy it and turn it into something wonderful? And have you ever bought one of those shapes and spent hours painting it, or hand tracing and cutting paper to go on it? I have to admit that in the past I have passed up those fun shapes because I did not want to spend a lot of time making the project. Plus, why buy a chipboard shape when I can cut chipboard on my Inspiration?
Recently, I saw these cute chick shapes and almost walked right on by them. I filed the idea away in my mind thinking that I would try cutting my own chipboard chicks someday. Suddenly, the light bulb went on in my mind! I don't always have to do everything from scratch.  I can allow myself to buy those shapes pre-made and spend my time on making them into something cute! Good Grief!  It sure took me a long time to come to that conclusion.  🙂
I can scan the shape into the software and cut paper to go over it. By allowing myself to buy the chipboard pre-cut, I can get right to the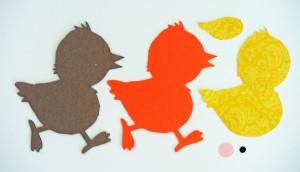 fun, creative part of the process. Scan, convert to cutting lines, add details, cut, glue, ink and distress and I am done in no time! Chicks are not just for Easter either.  I think these little guys would be cute on a birth announcement for triplets. A single chick would be adorable on a birthday card or graduation announcement. There are all kinds of cute phrases: Our Chicks Have Hatched or Our Chick Has Flown the Coop…….you get the idea.
The great thing about this project is that once I have used up the chipboard shapes, I still have the cutting files and can make more from my own chipboard or cardstock. I made a quick video to show you how I converted the chipboard shapes into a paper piecing. I hope you enjoy it.
Chris
how-to-covering-chipboard-shapes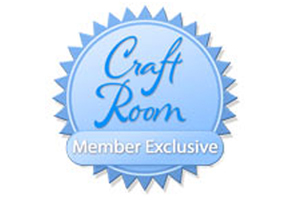 Learn how to take a pre-made chipboard shape and scan it into the Inspiration Studio Software. The video will teach you how to turn the chipboard shape into a cutting file that can be altered to make a decorative accent for any project.
Comments
comments