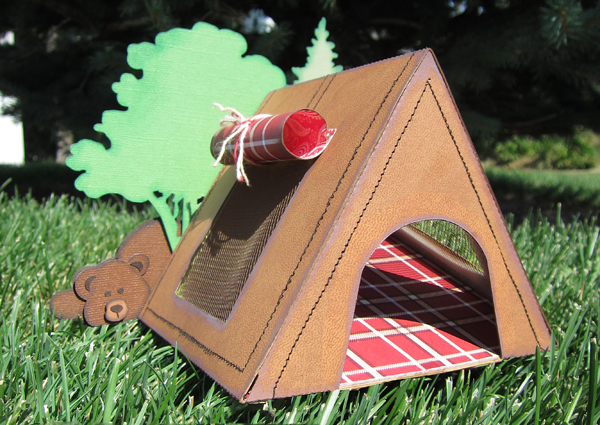 They say there's a first time for everything, and this summer has definitely pushed the limit for me. I was able to take a hiking trip with an amazing group of friends over the 4th of July. Since this was my first time, I didn't anticipate the almost five mile hike. I was pretty exhausted by the time we got to our destination and started prepping our camp to get all the tents set up. I have to say it was a pretty impressive sight to look around our camp and realize we packed everything in with fifty pound packs. Can you see the little bear sticking his head out from behind the tent? Well, the reason I decided to add him is because as we were hiking I came across a bear right in the middle of the trail! He didn't seem to be too interested in me, and just walked off through the trees, but it sure gave me a fright. Even worse I was alone and in the lead of the group which means that help wouldn't have been an option. I was just happy he looked like he had already had a mid morning berry snack, so I was safe! I had to include my friend from the trail, and put him in my project. I burned all the pictures from our trip on to a disk for all my friends and made this project to go along with it. I just put the disk in a case and glued it right to the bottom of the tent—it was the perfect size. For those of you who like to hike, or just like going camping this is the perfect project, but it also makes a great gift for kids who get to enjoy camps over the summer too. Paper crafting is not just a hobby, but an expression of what we are and the things we like to do. As I was creating this project and adding all the details to my tent, I just kept going over the events from our trip. What a great way to relive an amazing time, by making a fun project to go along with those memories.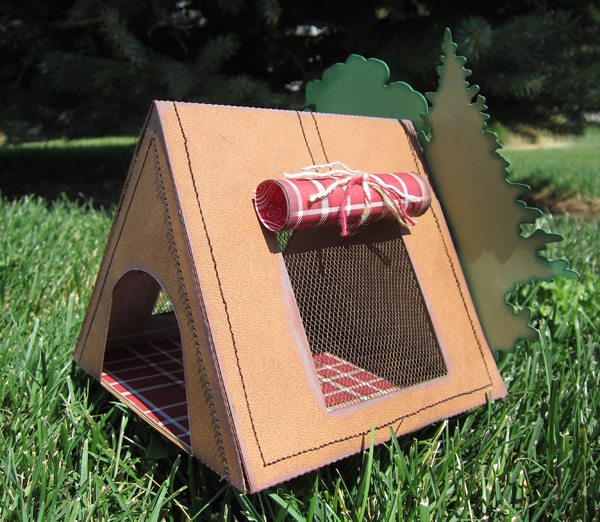 Here is the recipe and cutting file!

A Craft Room Membership is required to access additional content. Please Join Now or Login!
Comments
comments