Nana's Garden
I love seeing things grow: tulips, grass, roses or a field of wheat. The miracle of growth amazes me in a fresh way every year. Right now is harvest time here in Idaho. The wheat harvest is almost done and soon it will be time for the mint and corn crops to be harvested. I love living in farm country, it makes me appreciate God's blessings over and over again.
I think the most beautiful growth of all is that of my grandchildren. Their enthusiasm for life, their innocence and joy are truly beautiful to behold. They are the most precious things in my garden of life. Naturally, I wanted to express that sweetness and miracle in my scrapbooking.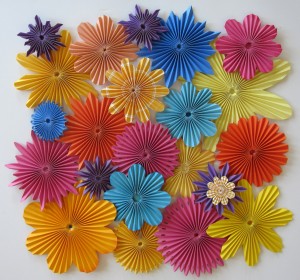 A couple of months ago I taught you about paper rosettes. At the time I had played a bit with making Rosette Flowers as well but felt that they deserved a lesson all on their own. When I needed to make a project for Grandparents Day for Scrapbooking.com magazine, I decided to make flower rosettes. What I didn't count on is how addicting they are! I just couldn't stop trying one more style of flower. I have no idea what I am going to do with all of the test flowers I made, but I am sure my grandkids will be more than willing to help me use them. 🙂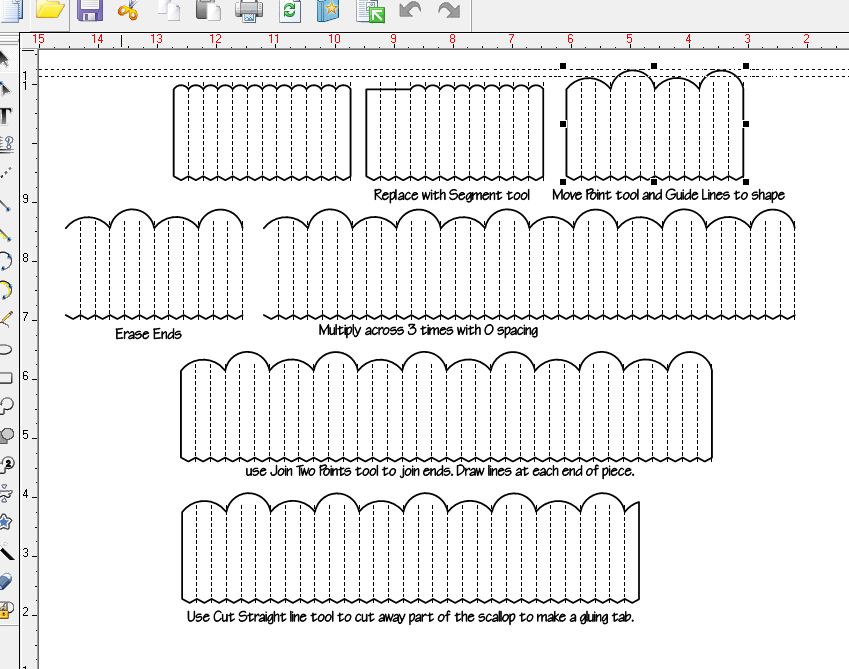 I never like to waste time reinventing something that has already been done, so I started with the basic rosette cutting file. I cut the original file down so that I only had 12 fold sections. Then by using the Replace with a Segment tool, the Move Point tool and the Cut Straight Line tool, I was able to create new petal designs. I multiplied the new design to make more segments and joined it all together. Following this method I was able to alter the original design into several different styles of flowers. 
Watch my tutorial to see how it's done. I have also discovered a way to make folding cardstock into even the smaller flowers easier. You will want to see how it is done. I hope you have fun growing flowers in your own garden!
Chris
I couldn't resist giving you the nine rosettes that I created in the process of making the tutorial. The rosettes are all on one file but I also included a photo of all nine rosettes so you can see what they look like. The rosettes shown were made with one folded strip. You can get a different look for each by cutting 2 strips and joining them together. Enjoy!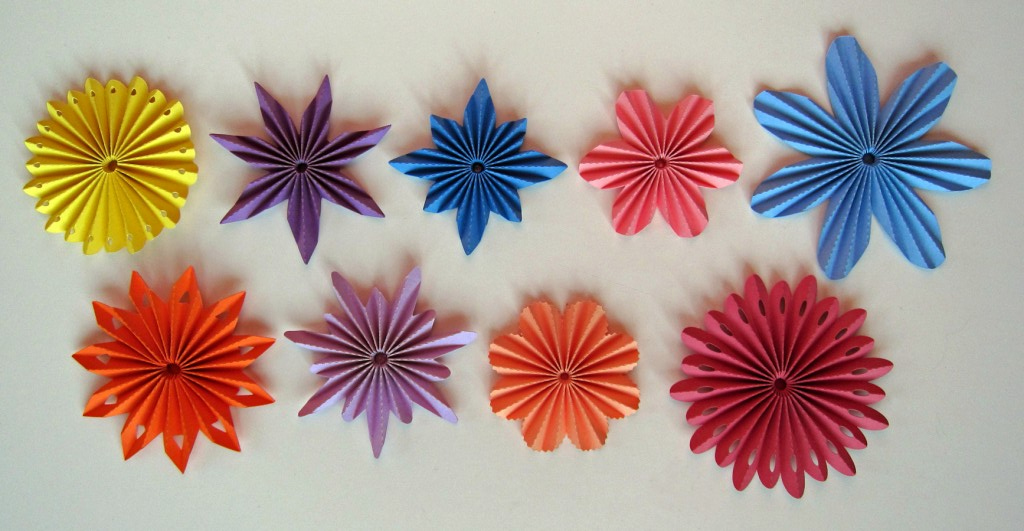 A Craft Room Membership is required to access additional content. Please Join Now or Login!

how-to-make-flower-rosettes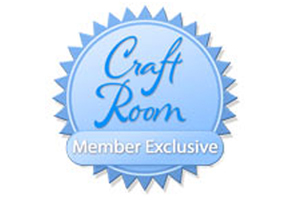 Make flower rosettes in any size and color using the method taught in this tutorial. Beginning with the basic rosette cutting file, you will learn how to alter it to make petals and points for a variety of looks and sizes. Tools featured are the Segment from Path tool, the Cut Straight line tool, Line Guides, and Move Point Tool. The tutorial also includes a live demonstration of constructing the cut pieces into a flower.
Comments
comments