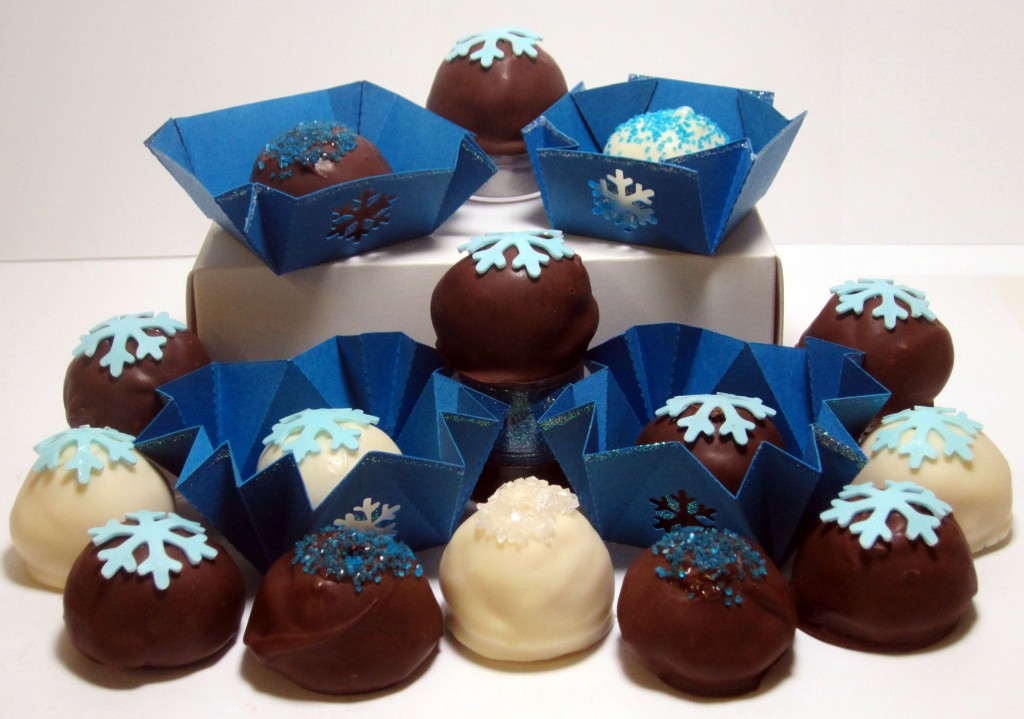 I love making these sweet bon bon treats from cake. You may know them by another name: cake pops or cake truffles. They are absolutely divine tasting and can be made in so many different flavors. Use your Pazzles Pastry Tool to cut fun topper designs from fondant or sugar sheets. You can cut 2 or 3 dozen toppers at one time so you have spectacular results very quickly.
I have made these cake bon bons so often that I have come up with a few tricks to make the job easier and faster. As an extra treat I put together an instruction sheet for making the bon bons so you can try it yourself.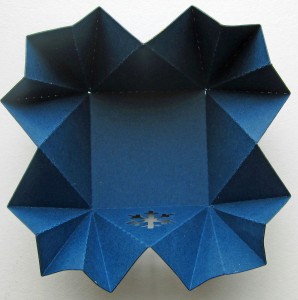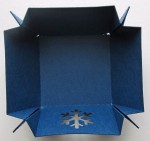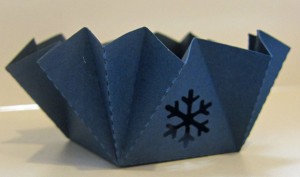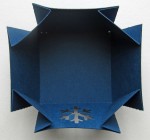 When you work hard to make a special treat it seems that the treat should have a special container to show it off. This easy decorative cup comes in 3 different styles. There is very little gluing involved, in fact the largest one has no gluing at all.

I designed mine for a winter themed New Year's Eve party but you can make them for any occasion by changing the design. I think it would make a cute holder for a cupcake as well. Just enlarge the cup so that the inside square of the cup is larger than the diameter of the cupcake. As a matter of fact, they would work well for nut or candy cups too! I love versatile cutting projects, don't you?
Enjoy!

A Craft Room Membership is required to access additional content. Please Join Now or Login!
Comments
comments