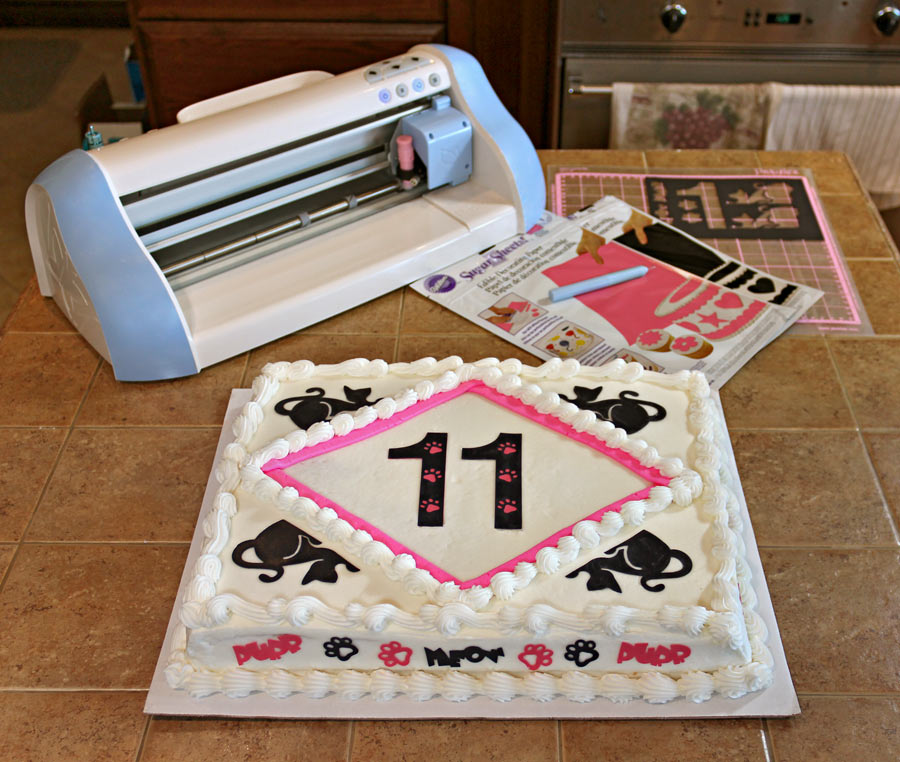 My granddaughter had a birthday this month and I wanted to make her a cat-themed cake for her party. In my past 'mother' life, I spent many, many hours decorating cakes for my children. I cannot begin to count the number of frosting stars I made to cover shaped cakes!!
I still love to do special cakes for my family but I don't always have the hours (nor the hand muscles) to make hand-decorated cakes. That is why I love the Pazzles Pastry Tool! It allows me to create beautiful cakes and cupcakes with half the effort and in half the time!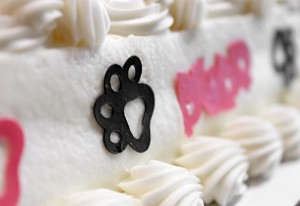 Even if you are a very busy person (or someone with no pastry skills) you can still make a cake that is a work of art. When I need a cake but am too busy to bake, I order a plain frosted cake from the bakery. Then I use Wilton's Sugar Sheets to decorate it. The Sugar Sheets cut very similar to paper so there is not a lot to learn before you create. There's a reason we include a Sugar Sheet with the Inspiration Pastry Starter Kit! They really are a great starting point for pastry beginners.
Watch this short video to see how incredibly easy it is to decorate a store bought cake and have it look amazing! You'll be creating your own custom cakes and cupcakes for your family and friends in no time, no matter your skill level. Have any speedy tricks for cake decorating? Let us know in the comments!
~Christine
Click here for Meow Sugar Sheet Cake cutting files in WPC
Click here for Meow Sugar Sheet Cake cutting files in AI and SVG
easy-cake-decoration-with-sugar-sheets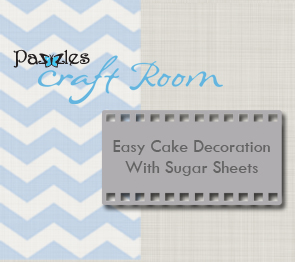 With the Pazzles Pastry tool and Wilton Sugar Sheets you can make beautiful custom cakes in no time. This video will show you how to turn a plain frosted cake from the bakery into a work of art.
Comments
comments