This Crafty Shopper special has been extended!
Wow we knew our Wobble Springs deal would be a hit but even we were surprised when we sold out in 24 hours! Our first round of Wobble Springs went so quickly we decided to order some more so that those who missed out the first time could still take advantage of the phenomenal price! This times the wobbles come in packages of 12 and are $3.49 (or $2.97 with your Craft Room discount!) Unfortunately this time there is not free shipping so you may want to order more than one package or stock up on blades and mats while you are at it.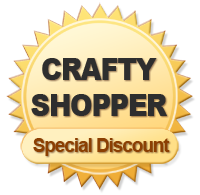 My latest find?  WOBBLE SPRINGS™!
Wobble Springs™ make your design wiggle and wobble. I love, love, love these little springs! I keep coming up with more ways to use them. You can make an elephant's head sway, a basketball jiggle in the basket, a butterfly flutter and so much more.  When I saw them I knew that I had to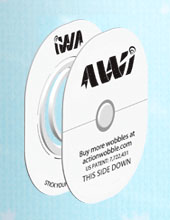 work a special deal for the Craft Room members. We have a very limited quantity of these at a price that you won't find anywhere else. 🙂
These little wobblers inspired me to make a video tutorial and 2 cards. I made a bunny wriggling under a fence and a baby swinging in a blanket bundle. (Our very own Luann's new granddaughter was my inspiration.) You can find the cutting files for both in the Projects section of the Craft Room.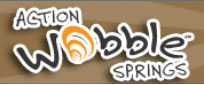 The Wobble Springs™ are a Crafty Shopper Special and I am sure they will go fast because they are priced at an unbelievable deal for Craft Room members.
Watch my video and then click the link to buy your own Wobble Springs™ in our store.
  Click here to go to the store and buy Wobble Springs™.   Be sure to sign in to get an additional 15% off!!
Comments
comments