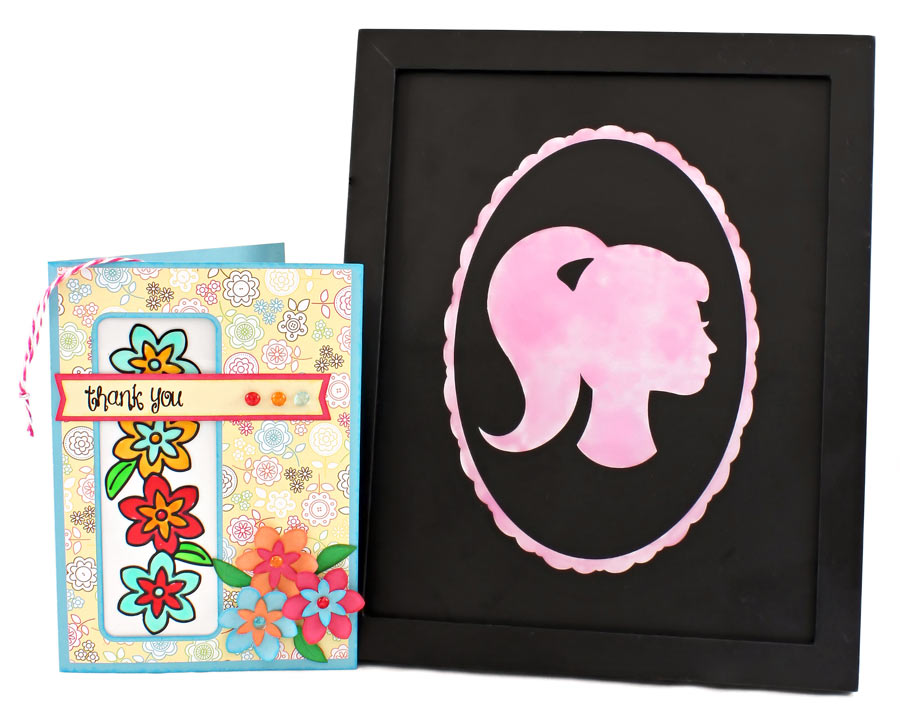 Recently, DecoArt contacted me and asked if I would like some product to use in our Pazzles Cruise classes. Naturally, I said, "Yes, please!" I looked at their catalog and chose some product. It was really hard! There was so much to choose from. Then I waited in anticipation for the samples to arrive. I had asked for glass stains and fabric paint among other items. I had a vision of what I hoped to do but was not sure if it would work.
Soon the box arrived and after I unpacked my goodies, I was itching to get going on a project. I have to say, that I was pleasantly surprised at how nicely the glass stains and fabric paint worked. Today Michelle and I are going to show you projects made with the glass stains. The product is of an exceptional quality which meant that our projects look amazing.
I made a bookmark card for the cruise with seashells and liked the concept of a gift and card combined. The flower card I made for today is made using the Camillia Flower cutting file in the Craft Room. I cut a bookmark from acrylic and used our Pazzles black vinyl for the stained glass leading. Then I painted in between the black vinyl lines to add color.The paint flows easily and you can actually be a bit messy since the vinyl makes a nice dam to hold the paint in.
Michelle's second take on the project is an adorable wall art piece using a floating frame and black wall vinyl. The cutting file of the girl profile is from the Round Top Lunch Box project. When it is finished the pink areas shimmer and look marbled. It is gorgeous hanging on a wall. The design would look great in a powder room, or a girl's bedroom. This is such a great way to make an easy and very appreciated gift too! Be sure to watch the video to see how it is done and don't forget to grab the cutting file for the card as well.
Supplies:
Clear Acrylic
Picture Frame
stained-glass-projects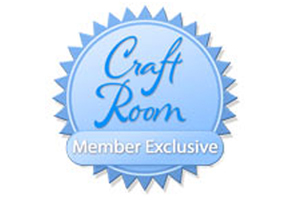 See how to make a bookmark card and a wall decor project using acrylic or glass, vinyl and glass stains. You will learn how to create a black leading look for the stained glass using vinyl using cutting files and WSYiWYG.
Comments
comments