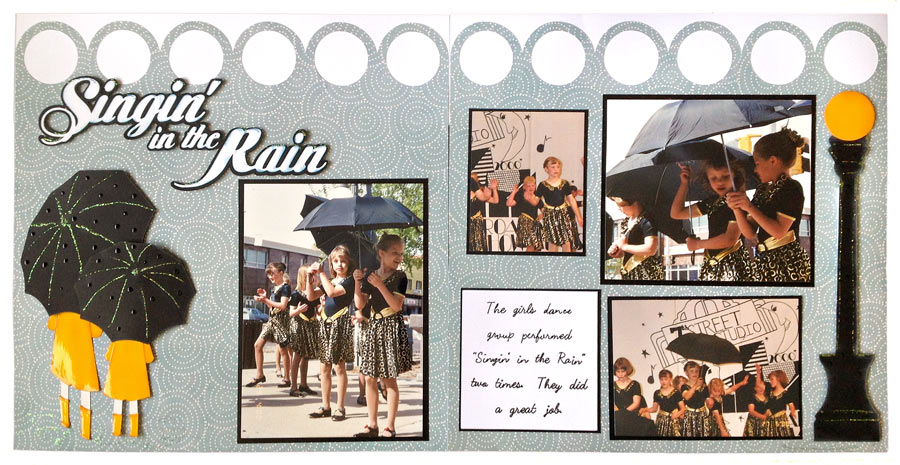 The title of this layout evoked so many memories for me, but there were three main ones that just jumped out at me. The first one, of course was Gene Kelly dancing and singing, and then getting up on the lamppost.

The second is me as a young girl outside in the pouring rain with a bottle of shampoo washing my hair because I heard it would make my hair really soft. By the way, that is true, I had wonderfully soft hair for a few days.

And the third memory is of my son, Jared when we was about 6 or 7 years old.  I looked out the window and he was in shorts and snow boots jumping through puddles with a joyful look on his face. He wasn't actually singing, but it brought a song to my heart.

Whether it is you or your family in the rain, someone you love in a play of the show, or some other memory, I hope this layout will evoke some special memories for you as well.

~Klo

Supplies:

A Craft Room Membership is required to access additional content. Please Join Now or Login!
Comments
comments