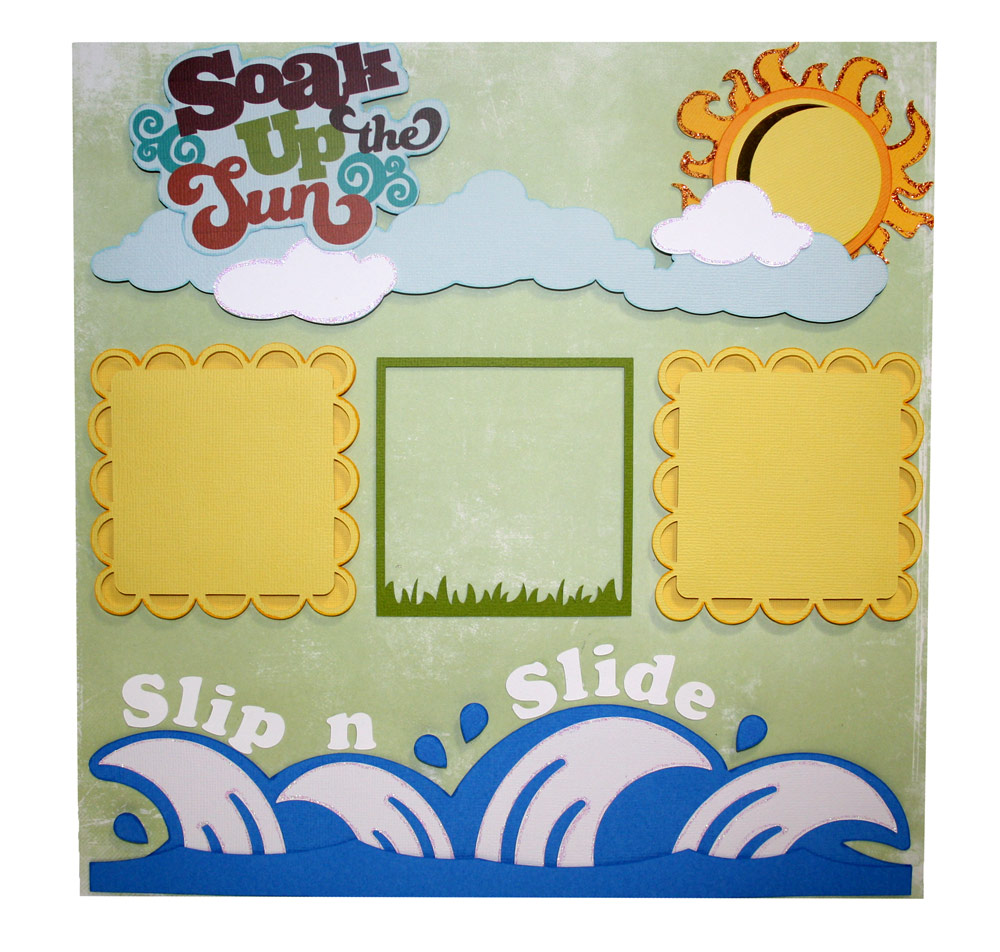 Hi it's Belle here today sharing a layout I created to capture some summer fun that my kids enjoyed on Christmas Day when they were given a 'slip n slide' as one of their gifts. Our summers here in Melbourne can be pretty hot and we've had water restrictions for most of the children's lives, so getting one of these when restrictions were relaxed was a huge hit for them.
The Craft Room has so many amazing files to choose from when it comes to doing something for summer. Search using all kinds of key words like summer, waves, beach, sun etc and you'll find loads of inspiration.
I've used quite a few different files and mixed and matched to suit what I liked the look of. You can mix & match what you 'print & cut' and which elements you cut out and combine both on one layout.
I really like how I can plan my layout in the InVue software first and resize my photos to fit exactly where I want them. When resizing like this I print my photos on an A4 sheet of photo paper and then cut them up.
The files I used for this layout include Cloud & Sunshine Border, Soak up the Sun Title, Summer Background Shapes, and Wave Page Border. Have fun mixing and matching Craft Room files to record a fun summer moment of your own!
~Belle
Comments
comments