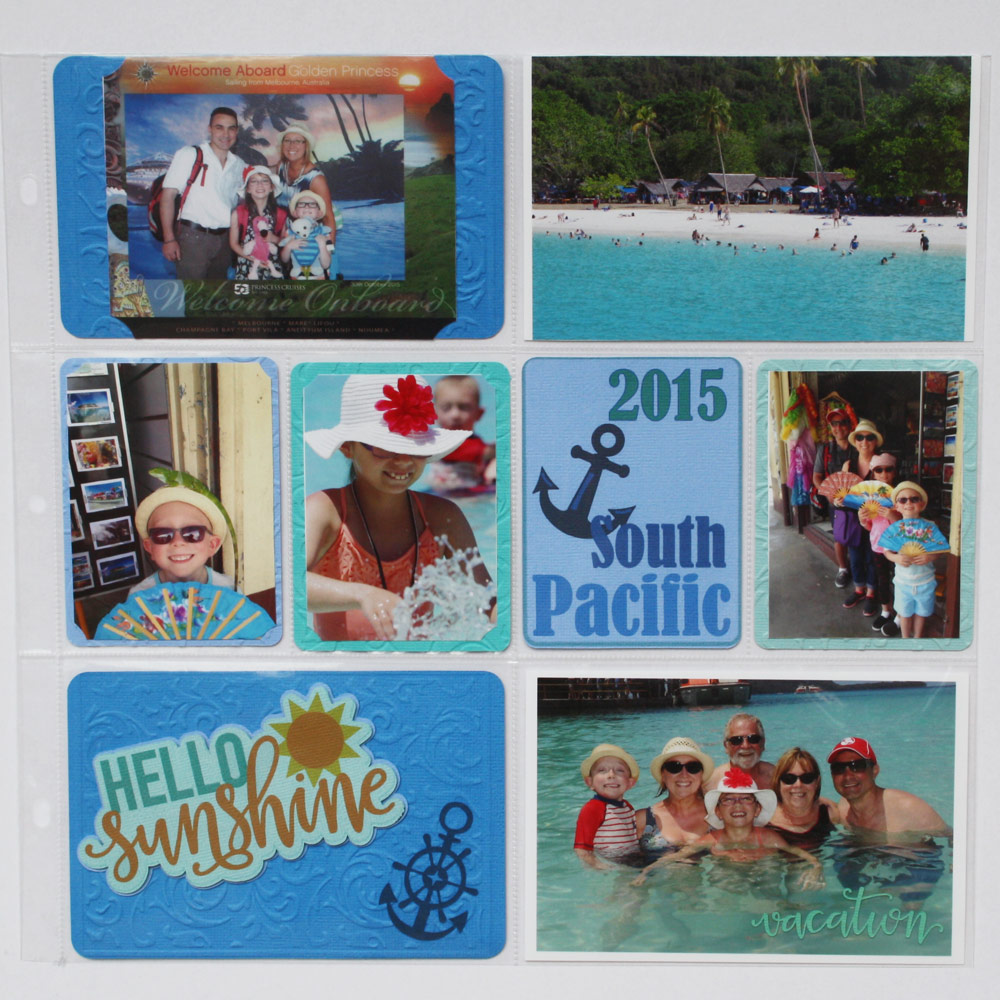 Here in Australia it's still quite warm and sunny with Autumn just around the corner.
Last October, we went on a wonderful cruise for 13 nights to the sunny South Pacific Islands visiting New Caledonia and Vanuatu. This gave us a taste of summer before our official summer began in December. Summer weather is so much nicer when you're on vacation though isn't it?
I haven't done a pocket page before, but now that I have, I think I might just be hooked! I'm actually halfway through another one to document our new veggie patches. The other great thing about doing pocket scrapbook pages is that you can use up your offcuts which we all have loads of.
After drawing 4×6 and 3×4 inch rectangles in the software, I rounded the edges of them using the move point tool. I also ran them through my embossing folders for some texture.
One of my favorite features in the InVue software is the ability to search the Craft Room directly without having to jump windows, and then being able to insert files directly into your current project. I searched some key words like "summer" and "sun and anchor" to find files I'd like to use.
I altered the My Anchor Pocket Card with text I wanted which also serves as a title for the page.
The other title I used was the Hello Sunshine file from Miss Kate Cuttables. I cut two layers with two different shades of blue cardstock and print and cut the top layer. Even though this was going inside a pocket, I still used some foam squares inbetween the layers for dimension.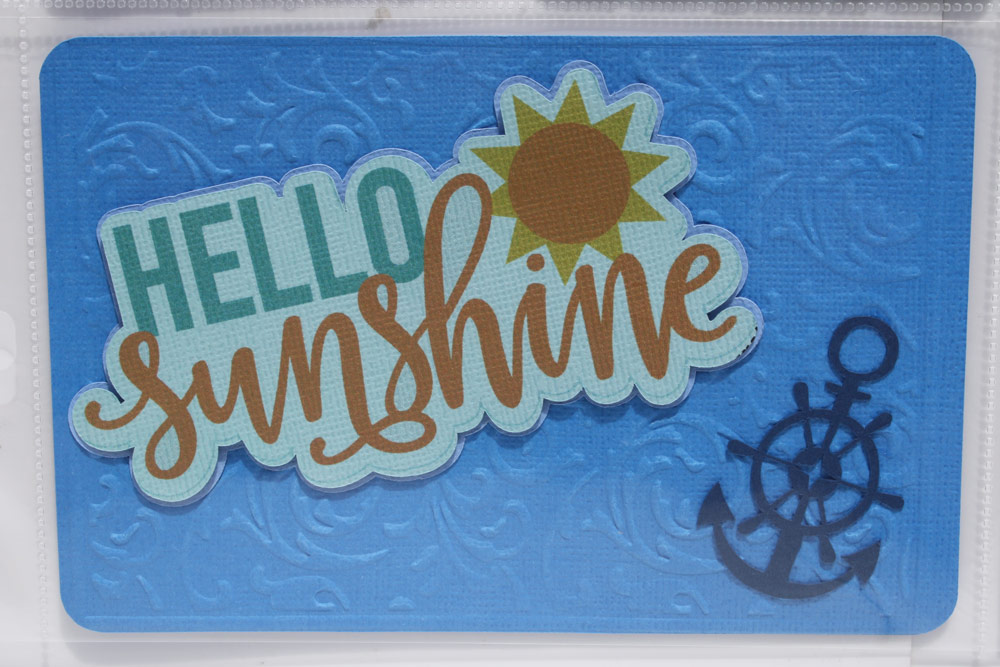 Note how cleanly the word "vacation" from Beach Words and the small Anchor file cut out? I love being able to cut delicate files with the Vue.
The possibilities for pocket pages are endless using the Craft Room files and your imagination.
~Belle
Supplies:
Cardstock offcuts
Foam squares
Comments
comments