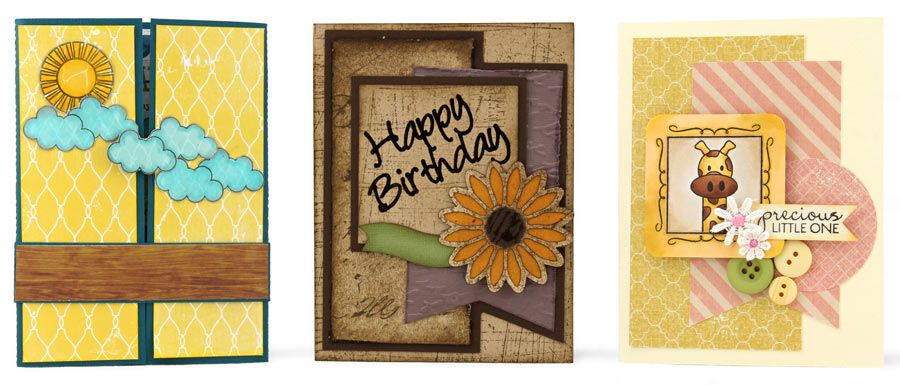 You might have heard of Mojo Monday, card sketch blog and brainchild of Julee Tilman of Verve Stamps (I've mentioned them in a blog before…) They are celebrating their 300th sketch, which is quite an achievement. Bravo, Mojo! A few of us decided we'd join in on their little party, especially since we've got a bunch of 'fun' new card bases to play with. So here are cards from Michelle, Camilla, and I.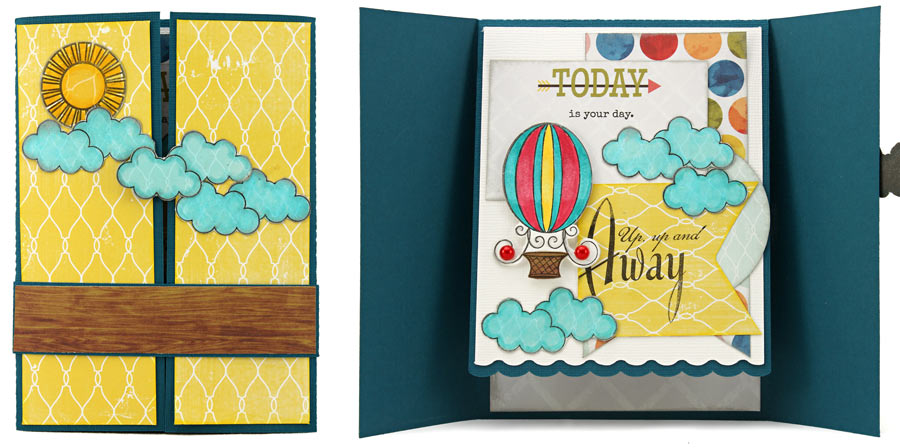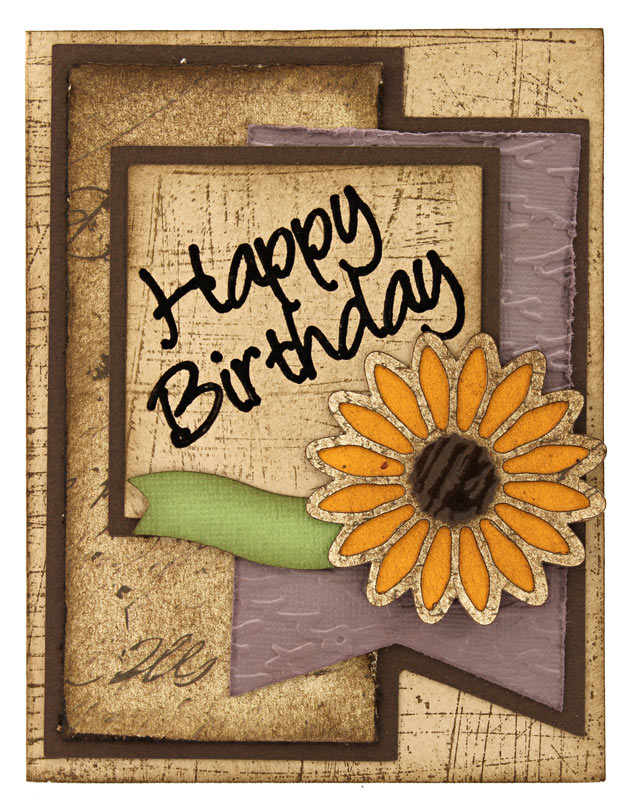 Michelle used the Panel Gate from Fun Folds Card Bases. Instead of using the card sketch on the outside, she put it on the interior panel. She shook it up even farther by altering the orientation of the shapes. It's such a fun card and the bright colors would cheer up even the most Gloomy Gus!
Camilla took the sketch to the next level by adding tons of texture, layers, and a beautiful earth-toned palette. The colors really remind me of a garden, brown earth with a few pops of color peeking out as everything starts to bloom.
Someone I know just had her first baby, so when I was looking for a stamp set to use, Verve's To the Moon called out to me! (Not to mention I will use any excuse to color with Copics…) I also wanted to squish as many of the cute animals on the card as possible, so I used the hidden Center Step Fun Folds Card Base to have another panel to play with on the inside. The blank front was perfect for applying the sketch, which I took pretty literally, but I tried to gussy it up with lots of embellishments.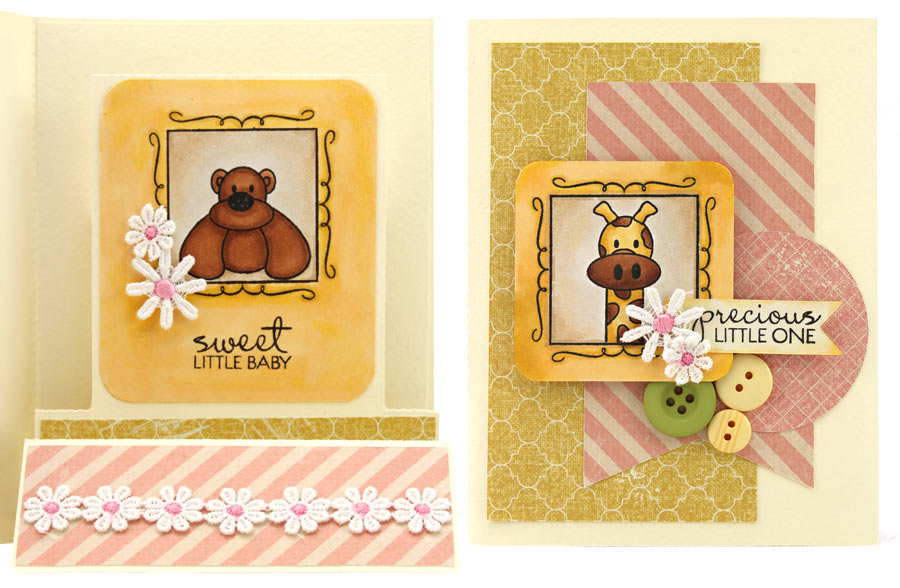 We hope you enjoy our cards and that you can find time to join in with the Mojo Monday 300th sketch celebration. Not only is it a fun time, but there's prizes to be had, along with some coupons. (Sorry, I'm an enabler!)
Supplies for Michelle's Card:
Supplies for Camilla's Card:
Stampin' Up Background Stamp (Crackling)
Embossing Folder
Supplies for Amanda's Card:
Comments
comments