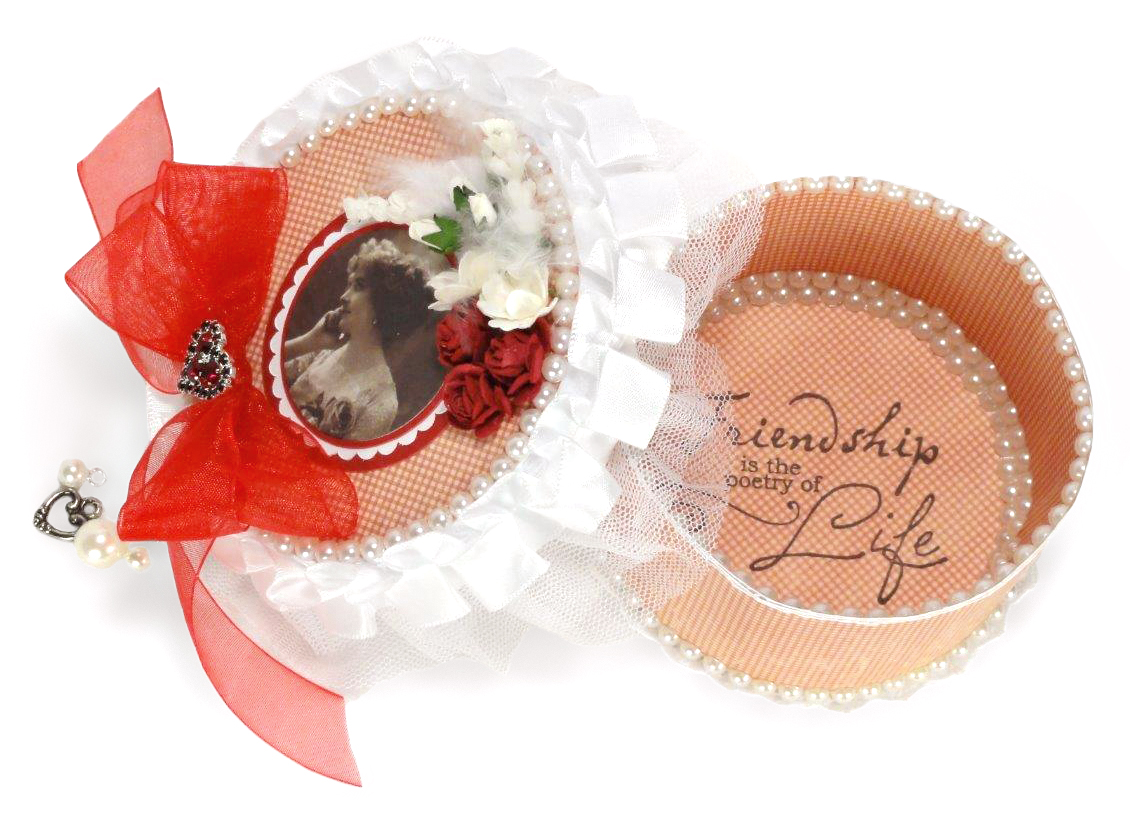 I have been waiting for Pazzles to post a completely round box cutting file so was thrilled when the Diploma Box was posted a few months ago! This little round box measures about 3 1/2"x 2" deep and uses only four of the cutting file pieces.
With the Diploma Box cutting file, take the two round bases with the flanged strips and size one to 4.85″ and the other to 4.7″. The larger one will be the lid. Now resize the rectangular side piece to 11.6" x 2". The last piece to cut is the narrower rectangular strip for the lid. I resized it to 11.75" x 0.75". Take the 2" wide rectangular side piece and adhere it to the flanges of the smaller circle being careful to line up the side edge flush with the circle score line.
To assemble the lid, take the larger circle and adhere the narrow rectangular strip to the flanges again making sure the edge of the rectangular strip is even with the circle's score line. Your round box is now completely finished and ready to decorate. I used the Large Circle Scallops to make a frame for the picture.
~Tara
Supplies:
Lace

Organza Ribbon

Tulle

Self-adhesive pearls

Jeweled button

Paper flowers

White feathers

Sentiment stamp
Comments
comments