I love to use journaling fonts with my pen tool, embossing tool, engraving tool and occasionally my distressing tool. In addition to the journaling fonts that come with the Inspiration Software, I also like to use true type fonts on occasion.
Some of the things I look for are the width and size of the font. Some fonts are very thin and may not cut well, but they are wonderful for use with the pen tool. One thing to keep in mind is the type of pen you use. Some pens have fatter nibs, others are thin. You will find that they will give you different looks depending on the how thin the font is. Experiment with different pen sizes if you are not sure of the look you want. I think you will be pleasantly surprised at the different looks you can get with the same font. Keep in mind that as you get larger with the font, you will have more of an open look on your font. This is why experimenting with pen nibs is helpful.
I have compiled a list of fonts that work well as journaling fonts. I started with some that lesliescraps gave to me and have added to it. In addition, there are links for each font if you want to download it.
Do you have a true type font you like to use for journaling that is not on this list? Please send the name, and link to the download to klo@pazzles.com and I will add it to the list and keep updating it. (I will put a date on the PDF file each time it is updated to help you know if you have a current list.)
~Klo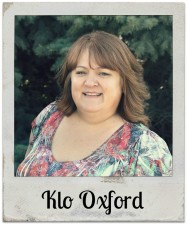 Comments
comments