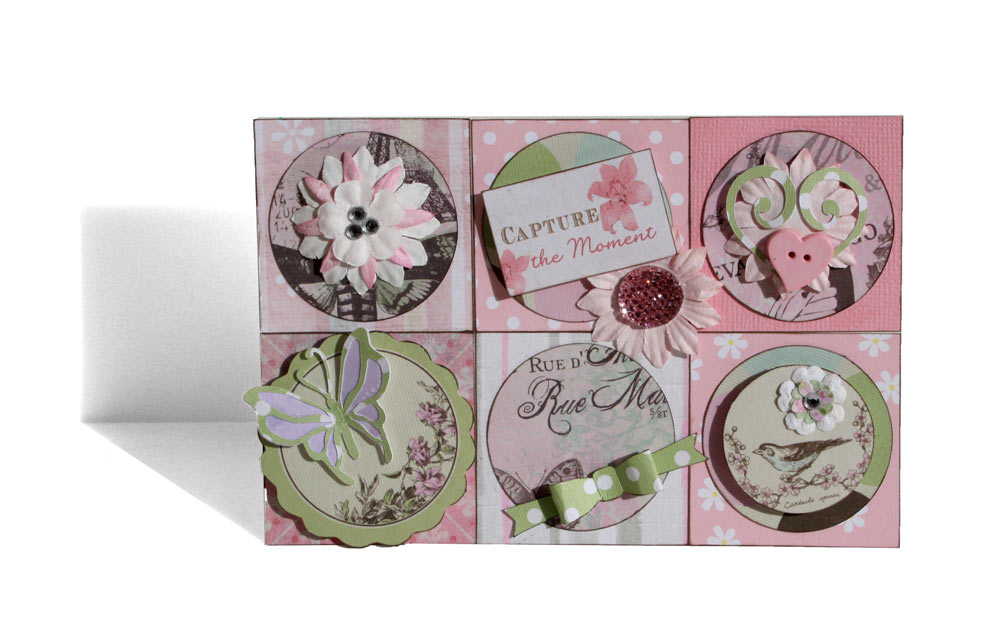 Whilst perusing Pinterest and pinning a large number of cards on my inspiration boards, I came across one in particular that inspired me to create a pretty card with my new Inspiration Vue! This was my first project completed on the Vue and I'm very excited about the results and can't wait to try many new things.
After agonising over which patterned paper to use from my scraps I cut 6 squares measuring 2" x 2" and laid them out in a pleasing pattern. The next step was selecting coordinated paper for some circles. Once selected, I put the Vue to work cutting these six circles. Wow! She cuts fast, and so nicely!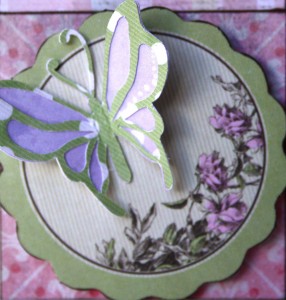 From the many Pazzles Craft Room files I settled on the Butterfly, Double Curl Heart and Dimensional Bow files to make mini 'scenes' for each square. The remaining three squares were embellished using various supplies I had lying around in my scrap box! This little project is a great way to use up scraps of paper.
I was very impressed at how cleanly the Vue cut out each of these shapes as they were smaller than I would have cut on my Inspiration. I was particularly impressed with the butterfly antennae and how beautifully they cut. I wasn't happy with the way the butterfly looked on my card, so I cut out the outline of it in a contrasting paper to sit behind the cut out – this looked much better. It didn't stand out enough before-han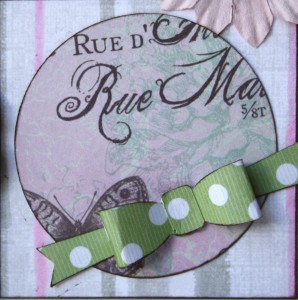 d.
Now that I had all my elements, and I was happy with the colours and the layout, I fastened everything and grabbed some bling for finishing touches.
I have to say I quite like the result! I'm going to be making more of these cards to use up the vast piles of offcuts in my craft room.
~Belle
Supplies:
Bonjour Kaisercraft Collection
Kaisercraft Flowers, Sparklets, Rhinestones
Pink Cardstock (Various Shades)
Comments
comments