It's typography week in the Pazzles Craft Room. Each day this week the Design Team will inspire you with projects based around numbers and letters. We hope you pick up a new technique or find something that you can't wait to try out yourself!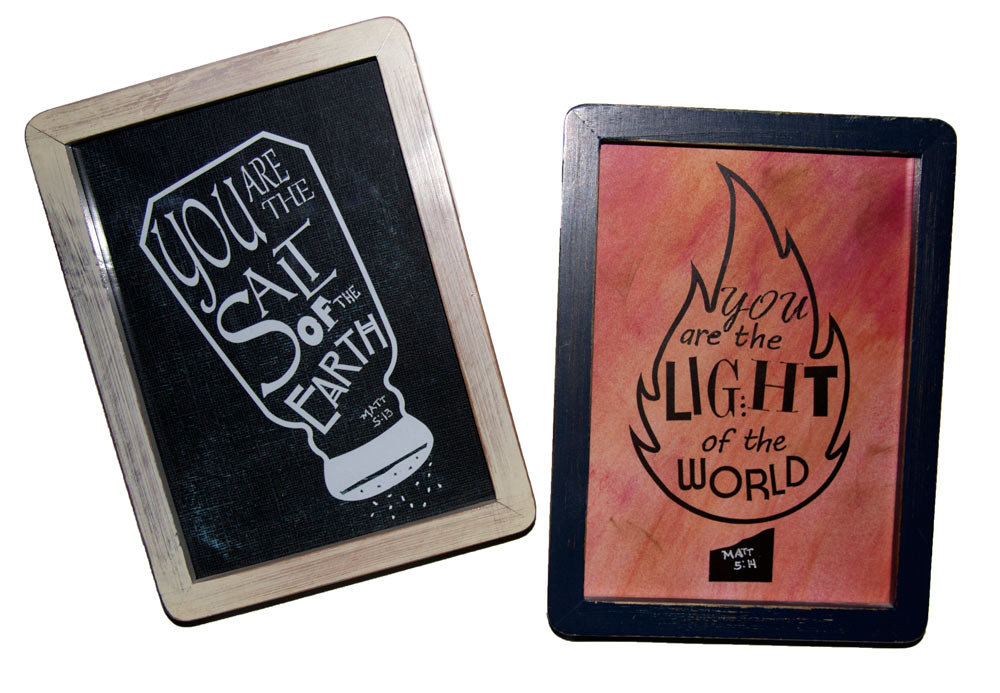 This month was a new challenge for me. I was assigned to create a project around the theme "Typography." If you have used the fit text to path option with the Pro Software, you can see where it might be easier to manipulate the text.
However, I used the newer InVue Software to create my project. As the InVue Software does not yet have the fit text to path option, I was a little lost at first. Then I realized that working with the text was easier and just as fun. By foregoing fit to text, I was able to manipulate each letter freely. I did draw the salt shaker and flame myself. However, you can find a salt shaker and flames in the Pazzles Craft Room Library. I cut the outline for the shaker and the flame, as well as the type, out of vinyl. I adhered the vinyl to cardstock. I used a white gel pen to write the scripture address, as it is so tiny. My finished, framed pictures each measure just under 6″ X 8″.
~Krista
Supplies:
Picture Frames
Comments
comments