I live in Music City, USA, better known to most as Nashville, TN. Not long ago, the new amphitheater opened and the city exploded with music! Music is a part of everyday life here and during the summer, you can find a concert almost every night! Some on the rooftops of restaurants, some on the river front, and others, of course, at the amphitheater. I love that you can walk in downtown any night of the week and see Elvis impersonators, street artists, and plenty of aspiring musicians playing their guitars and singing for offerings.
I created this fun guitar box and card set with the city and all those aspiring musicians in mind. It's a great gift box set for anyone that is musical in your life. You can make yours in traditional colors like this one, or maybe make it in pink or with wild colors and patterned paper. That's the great thing about being a Pazzles owner; you can customize your projects to fit your needs by changing the size, color, or adding a name or special logo. The possibilities are endless. I hope you enjoy making this fun guitar box and maybe one day you can come visit Nashville and catch a concert with me!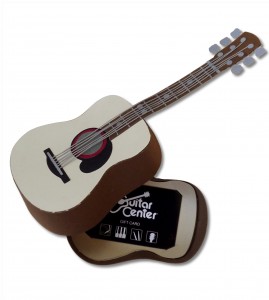 A Craft Room Membership is required to access additional content. Please Join Now or Login!
Comments
comments