Whether it's for a friend at work, a neighbor or a family member you know and love dearly, the Twelve Gifts of Christmas are sure to help with your gift giving this holiday season. These twelve projects dedicated to the wonderful tradition of holiday gift-giving are bound to be a fun and exciting part of this holiday season. Beginning November 20th and ending December 8th, this exciting countdown is full of holiday cheer and Christmas spirit.  
Be sure and join Klo in the classroom for step by step instruction in assembling this project on Sunday, November 22, 2015 at 7pm central time.
From the whole crew here at Pazzles, have a very merry Christmas and a wonderful Holiday season!


As the Christmas season rolls around each year, my family looks forward to our tradition of watching as many Christmas movies as we can. My favorites are the classic stop motion movies that were on television when I was a kid, like Rudolph the Red Nosed Reindeer. I loved to think that every scene was created in miniature and filmed one step at a time. These little snow globes remind me of those miniature scenes and I hope you will enjoy them.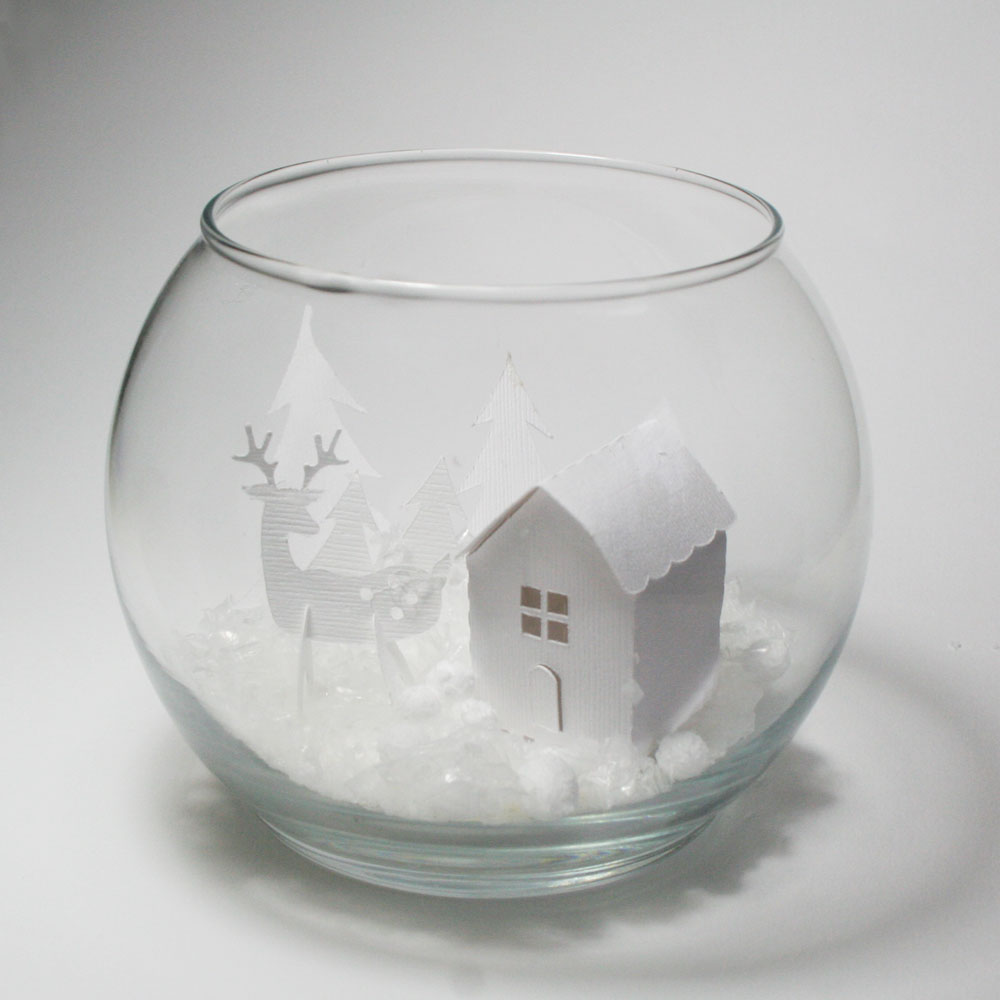 The file features several different options so you can mix and match your snow globe to your liking. You can cut them all from white for a monochromatic look or cut each layer in color. I used glass bowls I found at Dollar Tree store. They have a 3.5″ opening and 3.5″ flat bottom. If you can't find the exact bowl, substitute with a bigger size and adjust the files.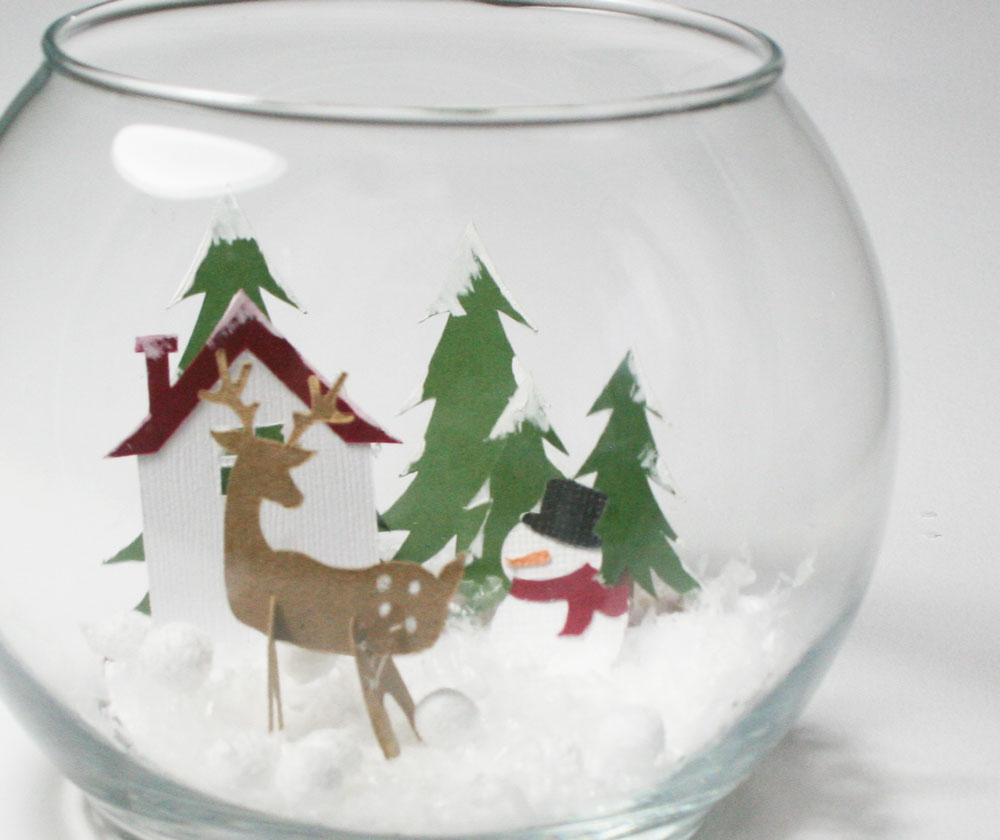 These would be adorable on a plate surrounded by cookies for a neighbor. Another fun idea I had is to put your neighbors house number on the little paper house.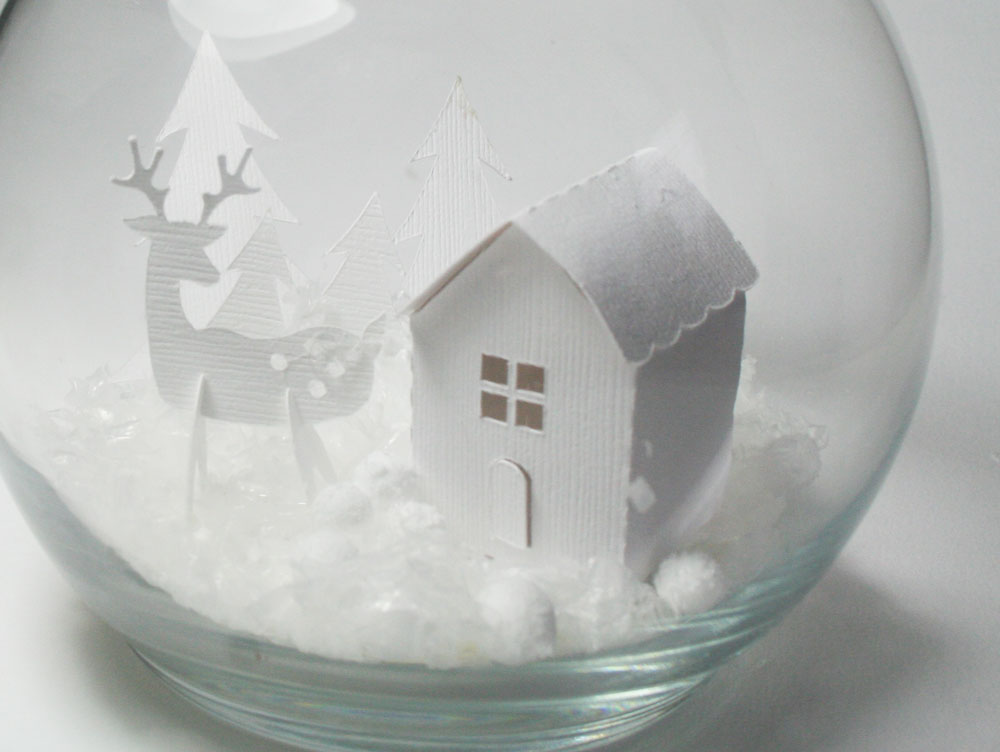 I hope you enjoy creating these. It will be hard to give them away as gifts once you have made them, but perhaps you can make a few for yourself.

A Craft Room Membership is required to access additional content. Please Join Now or Login!
~Michelle
Comments
comments