Whether it's for a friend at work, a neighbor or a family member you know and love dearly, the Twelve Gifts of Christmas are sure to help with your gift giving this holiday season. These twelve projects dedicated to the wonderful tradition of holiday gift-giving are bound to be a fun and exciting part of this holiday season. Beginning November 20th and ending December 8th, this exciting countdown is full of holiday cheer and Christmas spirit.  
Be sure and join Klo in the classroom for step by step instruction in assembling this project on November 25, 2015 at 7pm central time.
From the whole crew here at Pazzles, have a very merry Christmas and a wonderful Holiday season!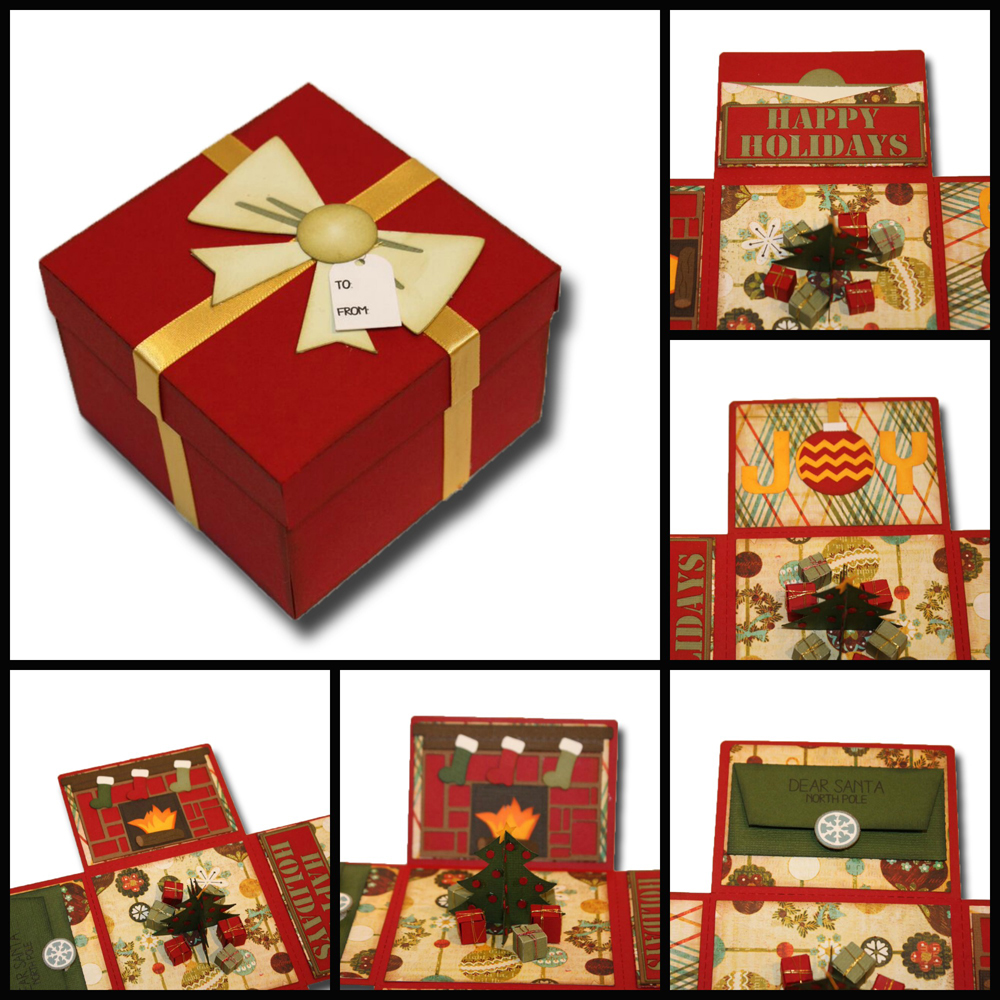 When Samantha shared this concept of a project to me, I was immediately excited to turn it into a project that would be a great gift.
This is what Samantha said for her inspiration, "Christmas has always been my favorite time of the year! From sledding down giant hills to sitting around the Christmas tree and drinking hot cocoa, there is nothing really that isn't magical about this glorious time of the year.  By creating a miniature living room with letters to Santa and even a fireplace, I feel like this would be a fun and unique way to create a gift."
Well, she was right, with a place for money and a gift card all in a self contained box that turns into it's own special scene, you can create that magical feeling with this very special gift.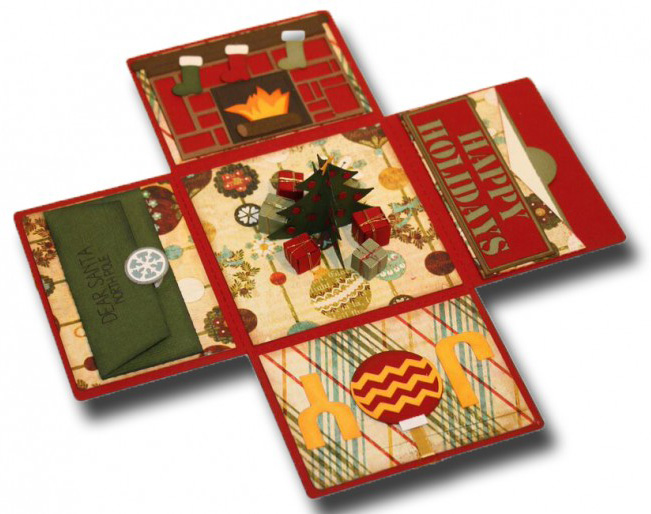 The most difficult part of this project for me was choosing the paper that would convey the warmth of this gift.
Supplies:
Basic Grey Jovial Christmas Tree
Basic Grey Jovial Nice
Matching Cardstock
Colorbox Cateye Chestnut Roan
Ribbon
Gold Thread
Velcro

A Craft Room Membership is required to access additional content. Please Join Now or Login!
Comments
comments