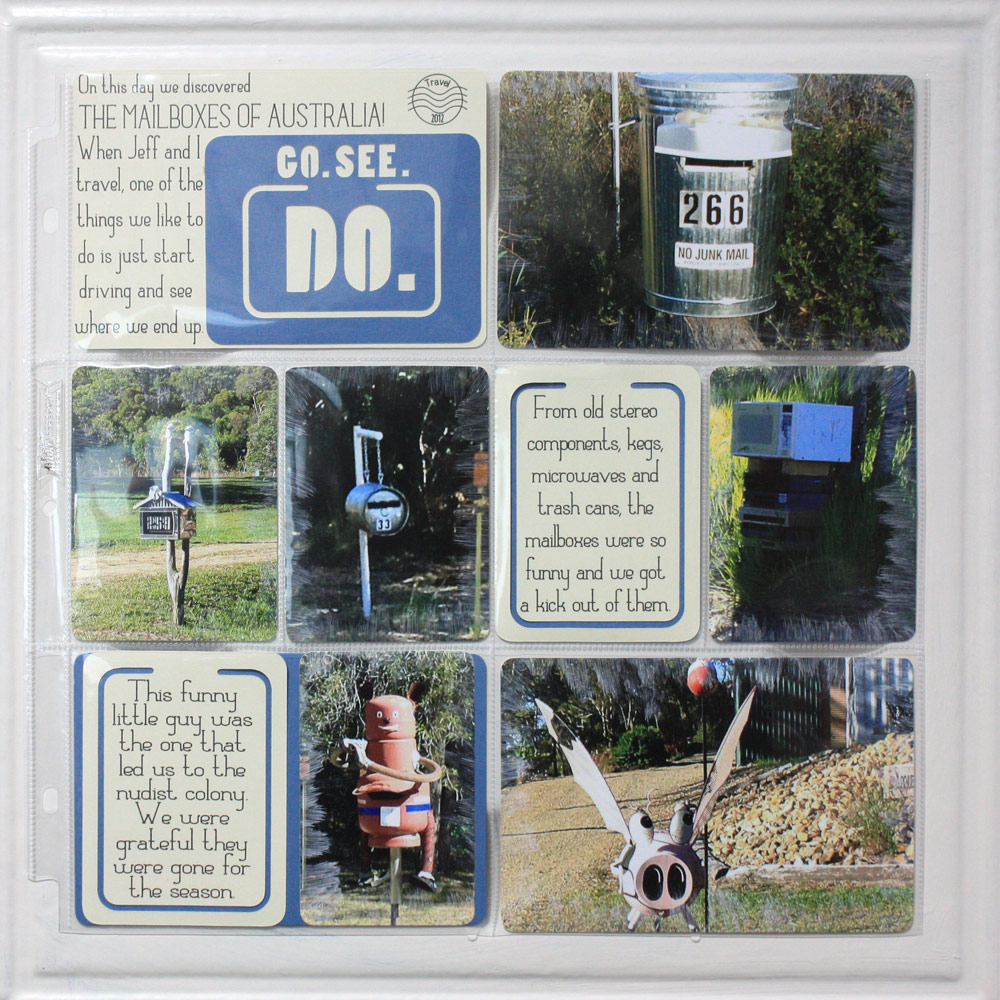 I have really been wanting to work on my Australia and New Zealand photos. It has been a daunting task to approach since I have over 2000 photos to go through. There are so many great photos that I have had a hard time just starting. I realized with the amount of photos that I have, pocket pages would be the perfect idea to use in conjunction with regular layouts. There are a number of systems out there to choose from, or you can just get basic pocket page protectors.
One of the funniest memories I have of our trip was the discovery of the mailboxes out in the rural areas of Australia. At first we were confused, so we asked someone about them. Apparently, the kangaroos are able to 'break in' to the regular type mailboxes, so people get creative in ways to keep the kangaroos out. We saw a lot of different options, including stereo components, microwaves, trash cans, and beer kegs. There were also people that created art pieces, including a flying pig with a rocket chasing it.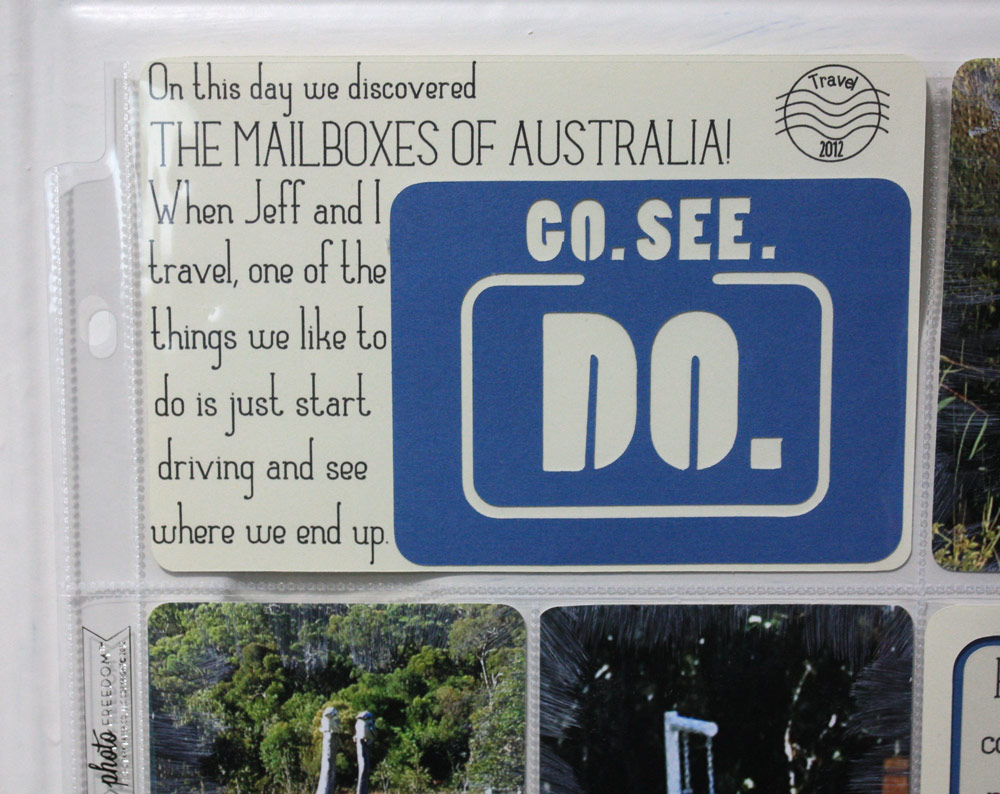 I decided to use the Go See Do pocket cards found in the Pazzles Craft Room Library. I used one piece just the way it was. I added it to a 4 x 6 card that I added journaling to around it for the title piece. Because I wanted to continue the style theme through the page, I chose to use it for the other journaling as well. What I did was break the group and remove the word adventure. Then I typed in my journaling using the Matilde font. If you would like to use a different font, you can find a list of 53 other fonts that can be used for journaling in small spaces on this blog here.
After rounding the corners of my photos and adding some paint to the edges, I just slipped in the pocket cards and photos and the page was done in under 15 minutes.
If you haven't tried adding this style of scrapbooking to your albums, take a few minutes and give it a try today.  It is a great way to use a lot of photos in just a small amount of time.
~Klo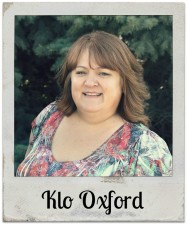 Comments
comments