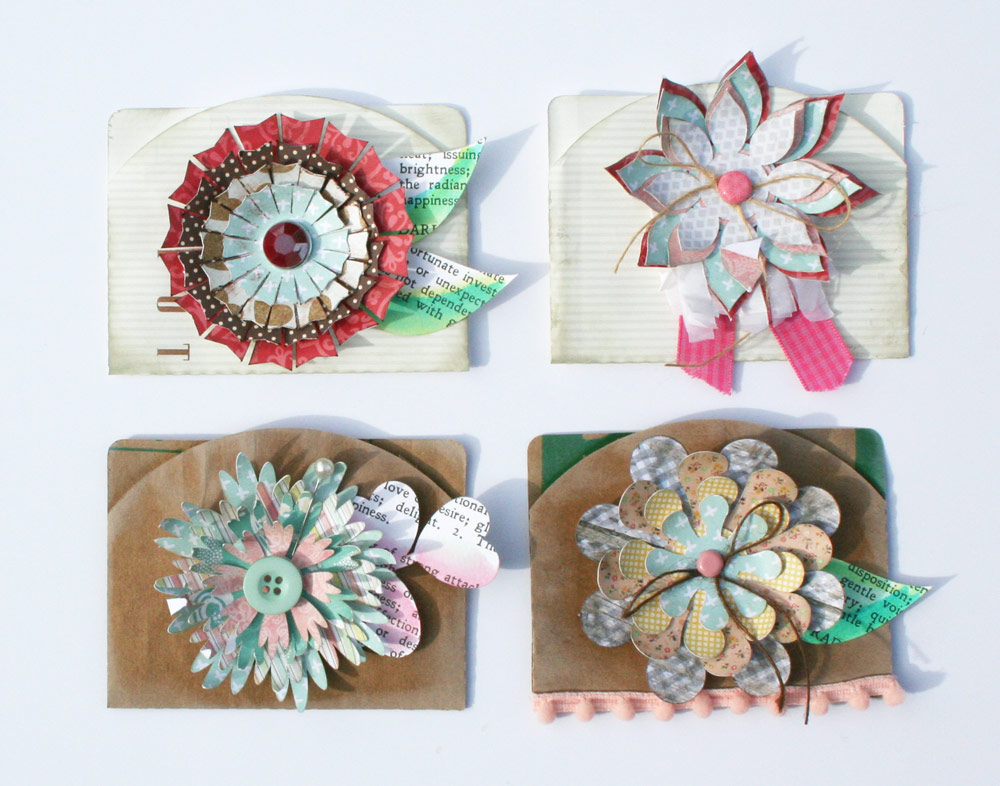 Back in the days of my grandmother's youth, patchwork quilts were very common. Women saved scraps of fabric to create beautiful pieced designs. It was a very resourceful way to make something pretty out of what would otherwise be waste.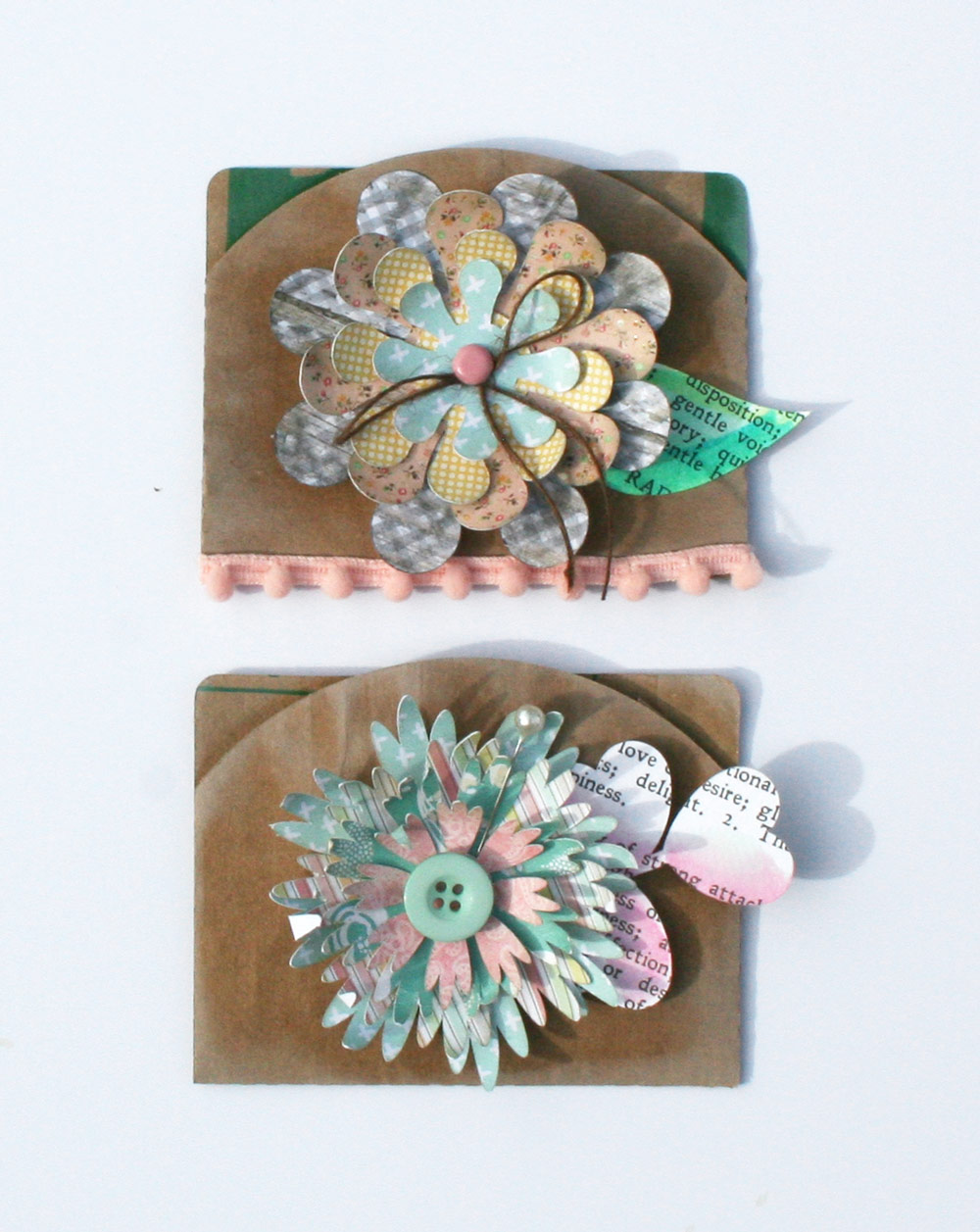 Today is Earth Day and I thought it would be fun to do our own patchwork project, out of scraps, to celebrate. Most of us have way more paper scraps than we do fabric scraps, so let's have some fun and put them to use.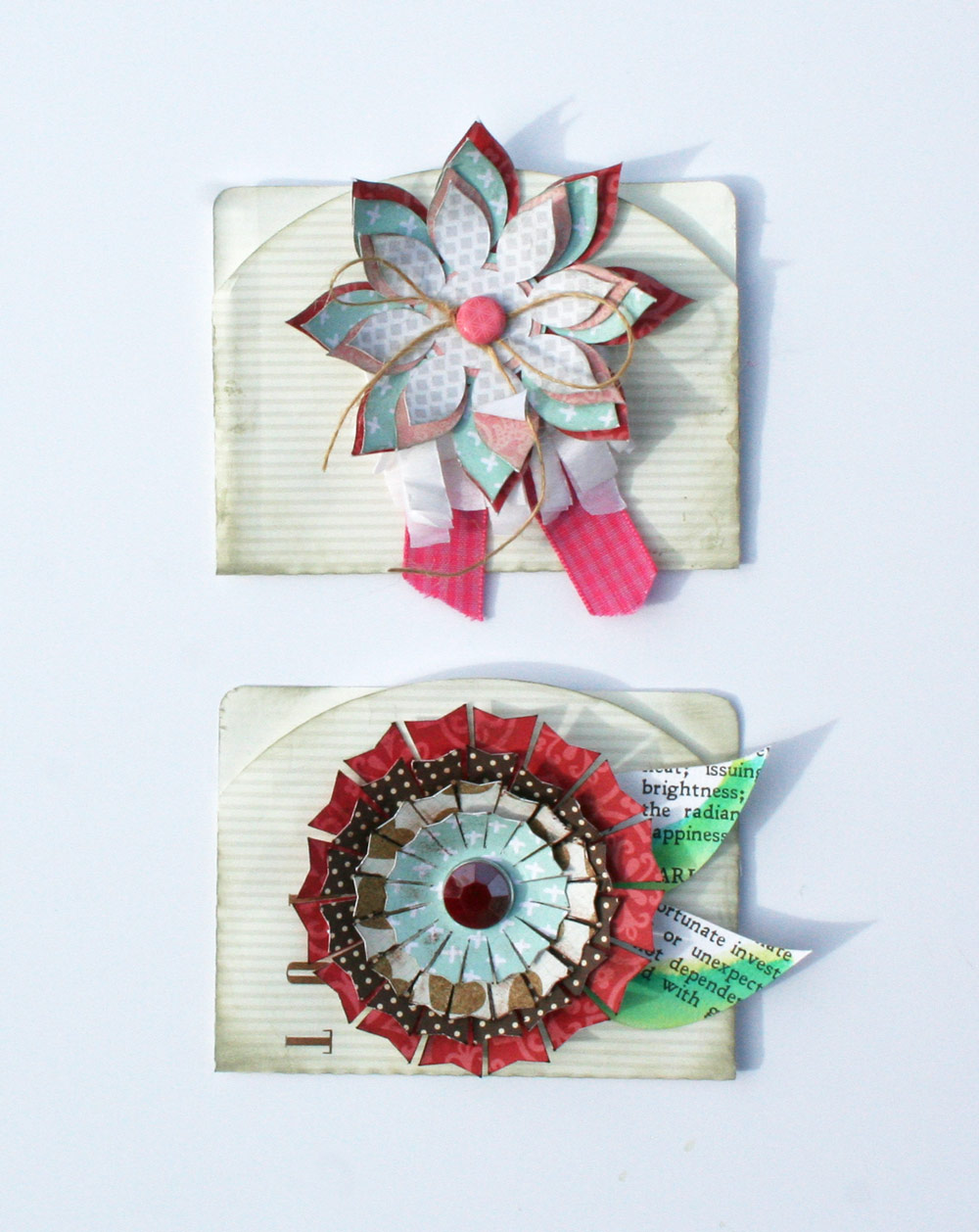 The files for this project include a pocket and four different layered flower options with two leaf choices. Here's your challenge: Make this project entirely out of scraps. You can use paper scraps and bits of ribbon and thread. Include old buttons and even use a little garbage. That's right-garbage. Go through your recyclables and pick out a few items to include. I used some old grocery sacks and pages of an old book.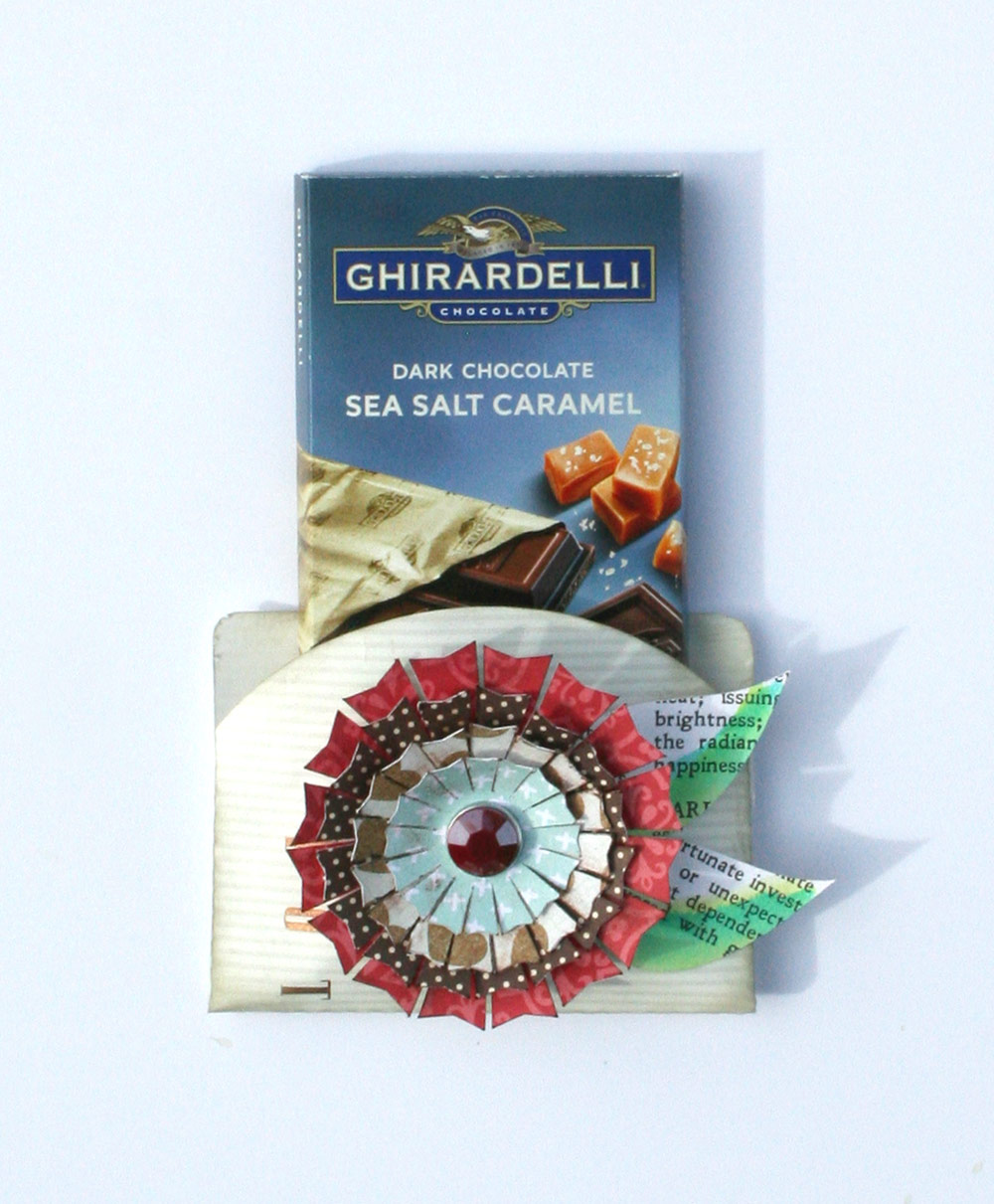 Watch your mailbox for pretty junk mail and use that too! You'll start to see your garbage in a whole new light. Just make sure the papers you pick out are of sufficient thickness to cut well. Thin book pages like old dictionaries don't cut smoothly. I had an old book with thicker pages that I cut the leaves out of and then colored them with watercolors.
Are you ready to take the challenge? Share your creations on our Facebook page!
A Craft Room Membership is required to access additional content. Please Join Now or Login!
~Michelle
Comments
comments