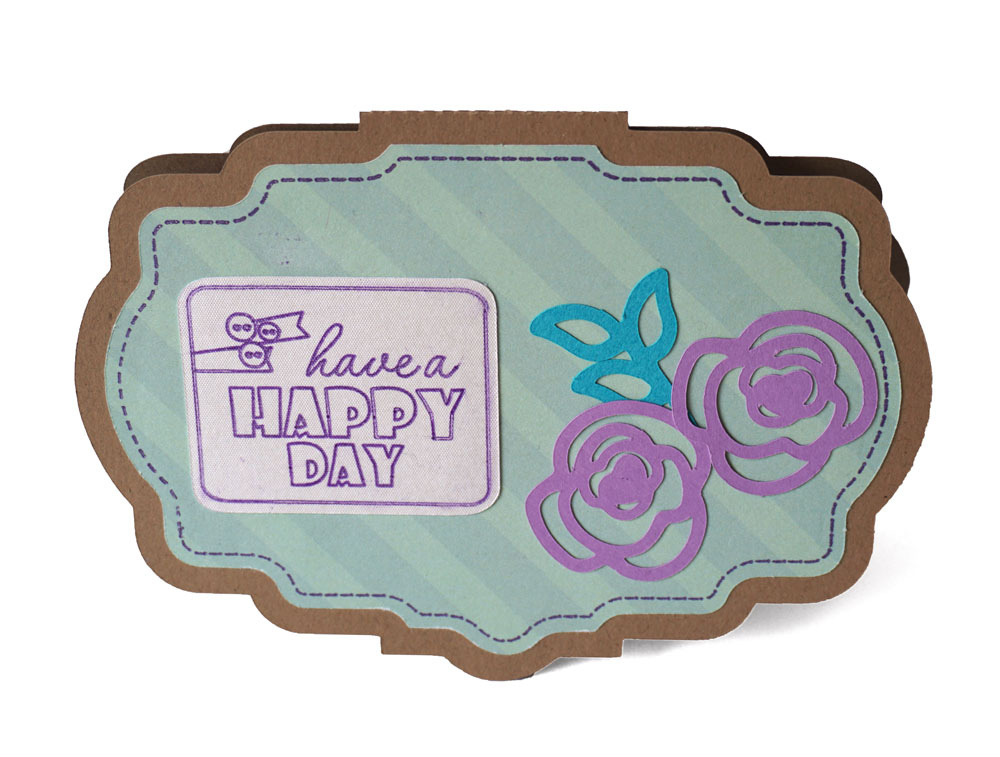 A Note from Pazzles:  We are so excited to have Adriana as a new member of our Design Team.  Adriana's first language is Spanish, so her blogs will be presented in both Spanish and English to honor this.  We are excited to be able to offer dual languages for our Spanish speaking friends. Thank you Adriana for taking the time to write in both languages!
This expected season has come in some parts of the world: full of colors, the plants turn green, flowers start to bloom and the days are longer. In Colombia, my country we do not have all the seasons, but we have a city called Medellin where the flowers are blooming most of the time as in Spring, so people call it "The Eternal Spring".
This month there are some birthdays to celebrate, so I decided to look at the Pazzles Craft Room Library to get some inspiration.  So I did a card for this special celebration inspired by this season.
I have used the Spring Card Kit Cutting Collection, a beautiful collection of cutting files.  I was so happy to use my Pen Tool for the sentiments, and I love the way the flowers were cut.
I hope you decide to celebrate the birthdays of this season with colorful cards.
Tiempo de Primavera
La esperada primavera ha llegado en varias partes del mundo, llena de colores, las plantas se ven verdes, las plantas comienzan a florecer y los días son más largos.  En Colombia no tenemos todas las estaciones, pero tenemos una ciudad llamada Medellín, donde las flores la mayor parte del tiempo lucen como si fuera la primavera por lo que a esta ciudad se le conoce como la ciudad de la eterna primavera,
Este mes hay varios cumpleaños para celebrar, así que decidí buscar en el Pazzles Craft Room para inspirarme. Hice una tarjeta para celebrar esta fecha tan especial inspirada en esta estación.
Utilicé la colección The Spring Card, con unos archivos de corte muy bellos. Me encantó utilizar la herramienta de lápices/marcadores para la escritura del sentimiento, como también la forma en que las flores fueron cortadas.
Espero que ustedes también se decidan a celebrar los cumpleaños de esta estación con coloridas tarjetas.
~Adriana
Comments
comments