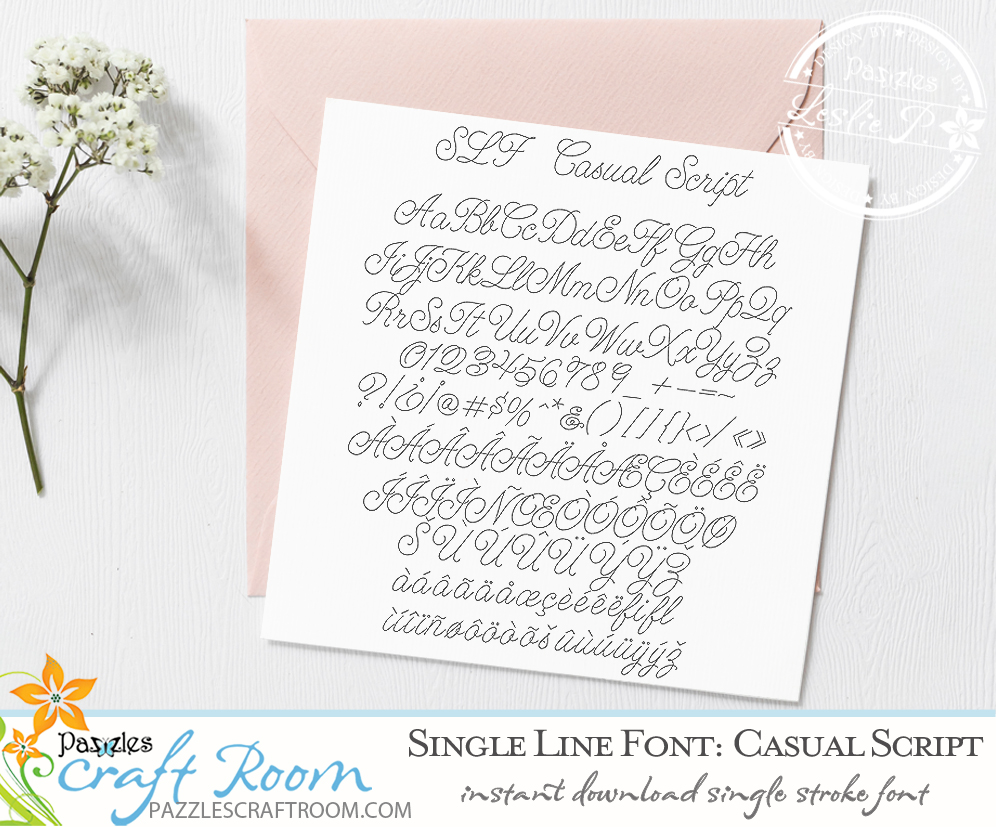 Single Line Font: Casual Script
A new addition from Single Line Fonts, this new script has clean lines and an easy flowing feel. Add it to your font collection for cardmaking, foil quill, pen tool designs, engraving and embossing.
Use for Journaling, Foil Quill, Embossing, and Engraving
Handmade cards have an elegant handwritten style using SLF Casual Script. Use in journaling and on scrapbook pages as well!
Because this of this font's many extended characters, it can be used in a wide range of languages.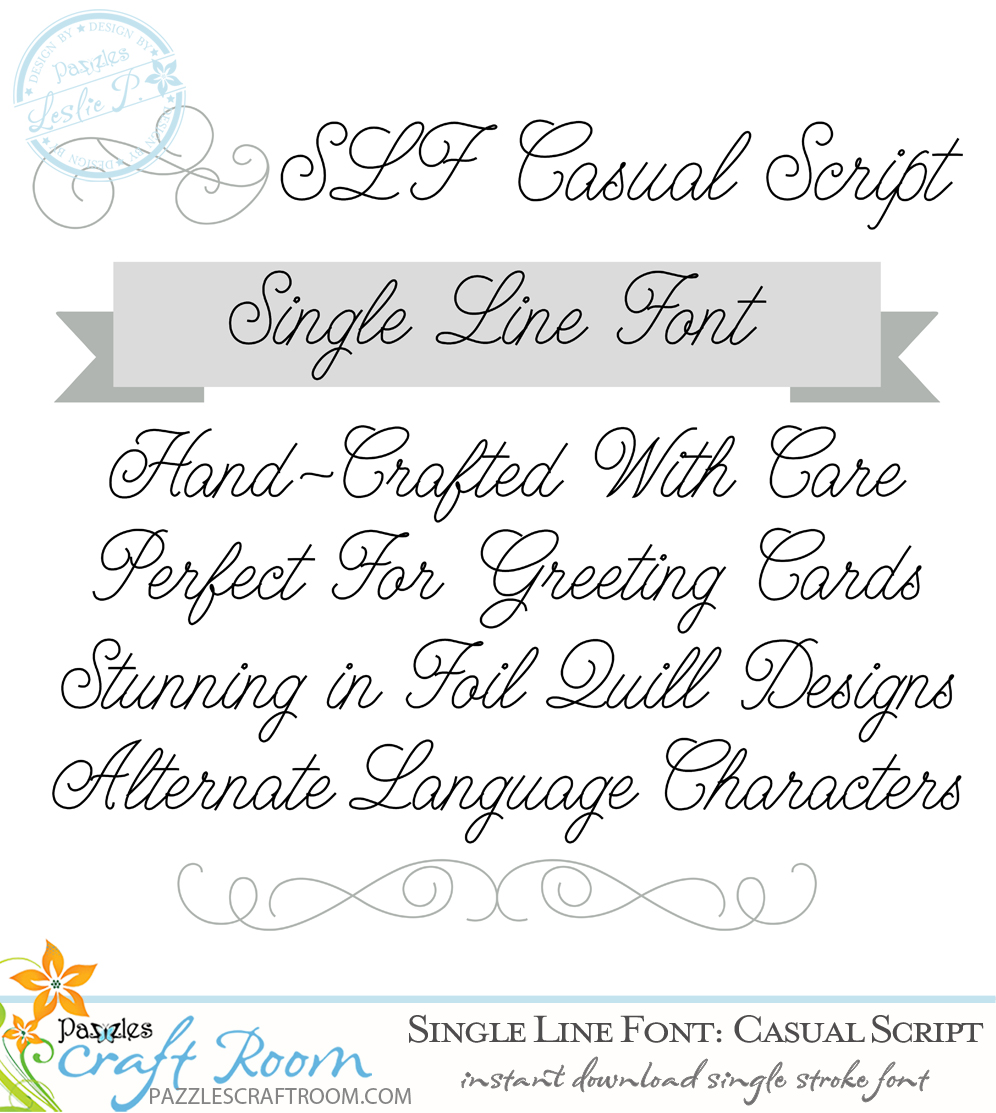 I hope you enjoy this font as much as I loved creating it for you!
Love this Casual Script Single Line Font? Make sure to pin and share it!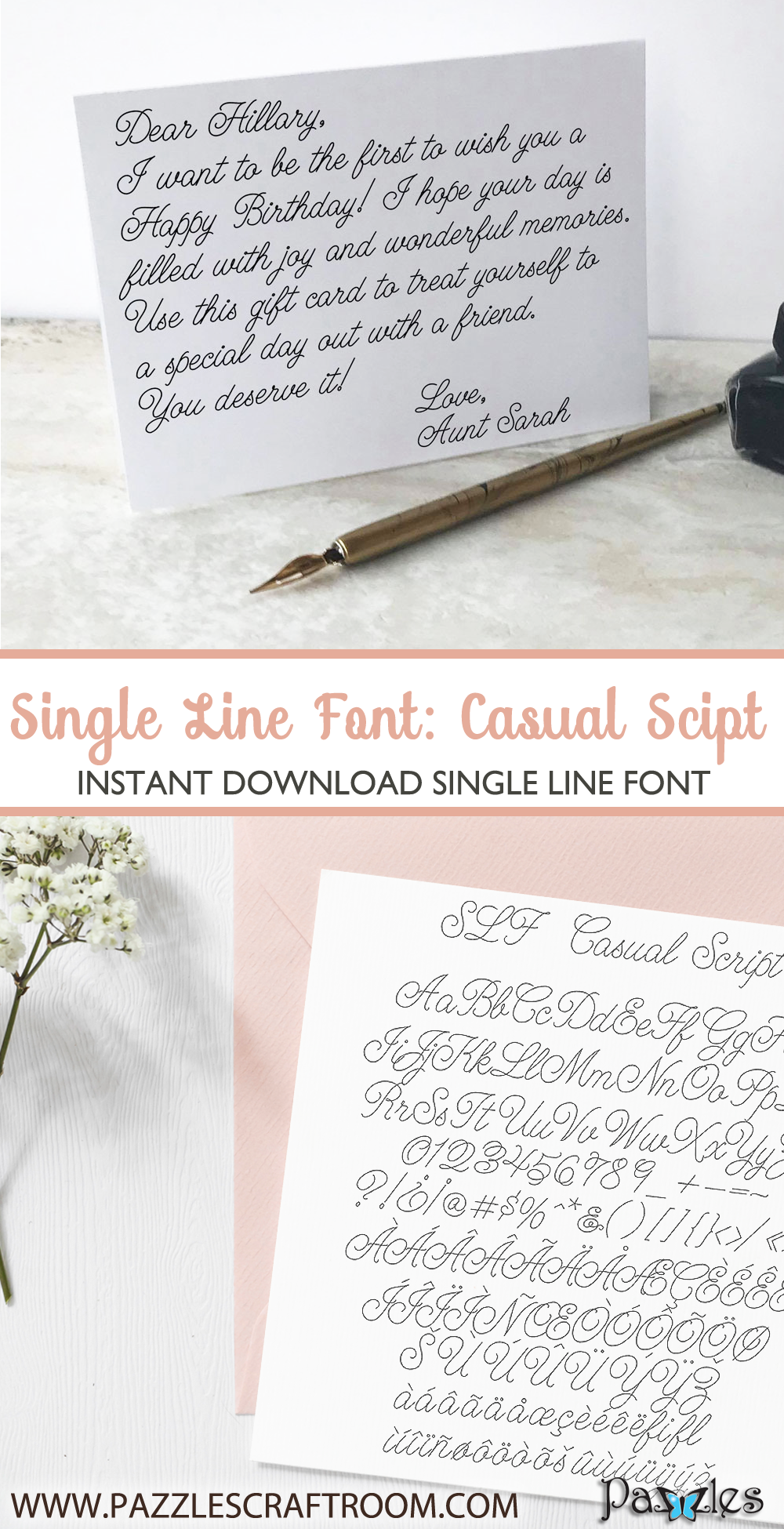 This Pazzles exclusive font is available for purchase to all and for FREE to Craft Room Members for the first month. After one month, the font will be available for purchase ONLY.
Font formats include a special version for FontLab Pad. This is a super-easy method which allows you to create true single-line files for use in InVue and other programs which use SVG files. To see instructions for all formats, including how to use the new FontLab Pad version, click this link.
Comments
comments