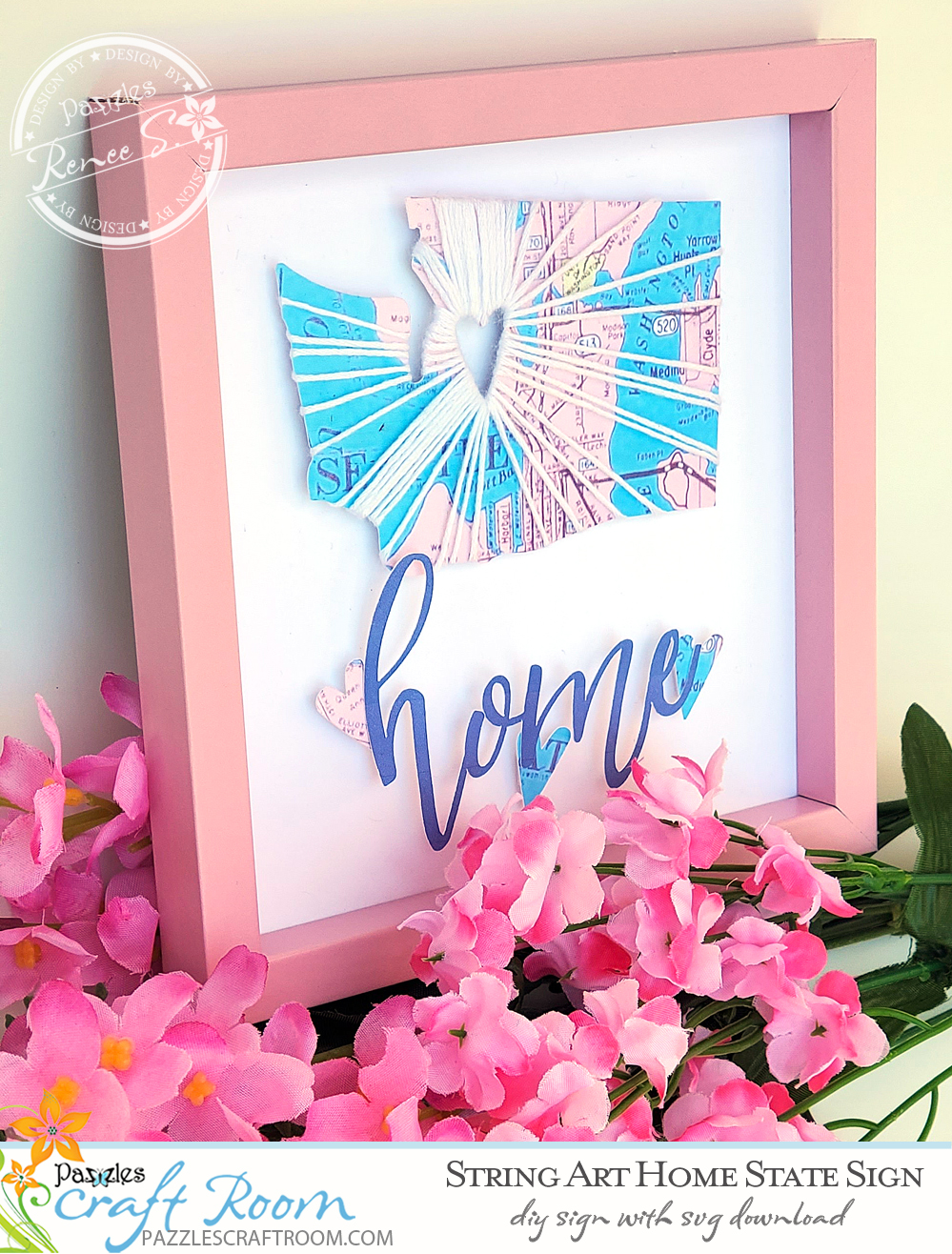 DIY String Art Home State Sign
This project is a little twist on the typical string art where string is wrapped around nails to form a picture. The Paisley Pumpkin States Collection from the Pazzles Craft Room Library Collections, some craft floss, and an old map come together to make a unique gift for sending good wishes to someone about their new home, home renovation or home anniversary, missionary or college apartment, etc.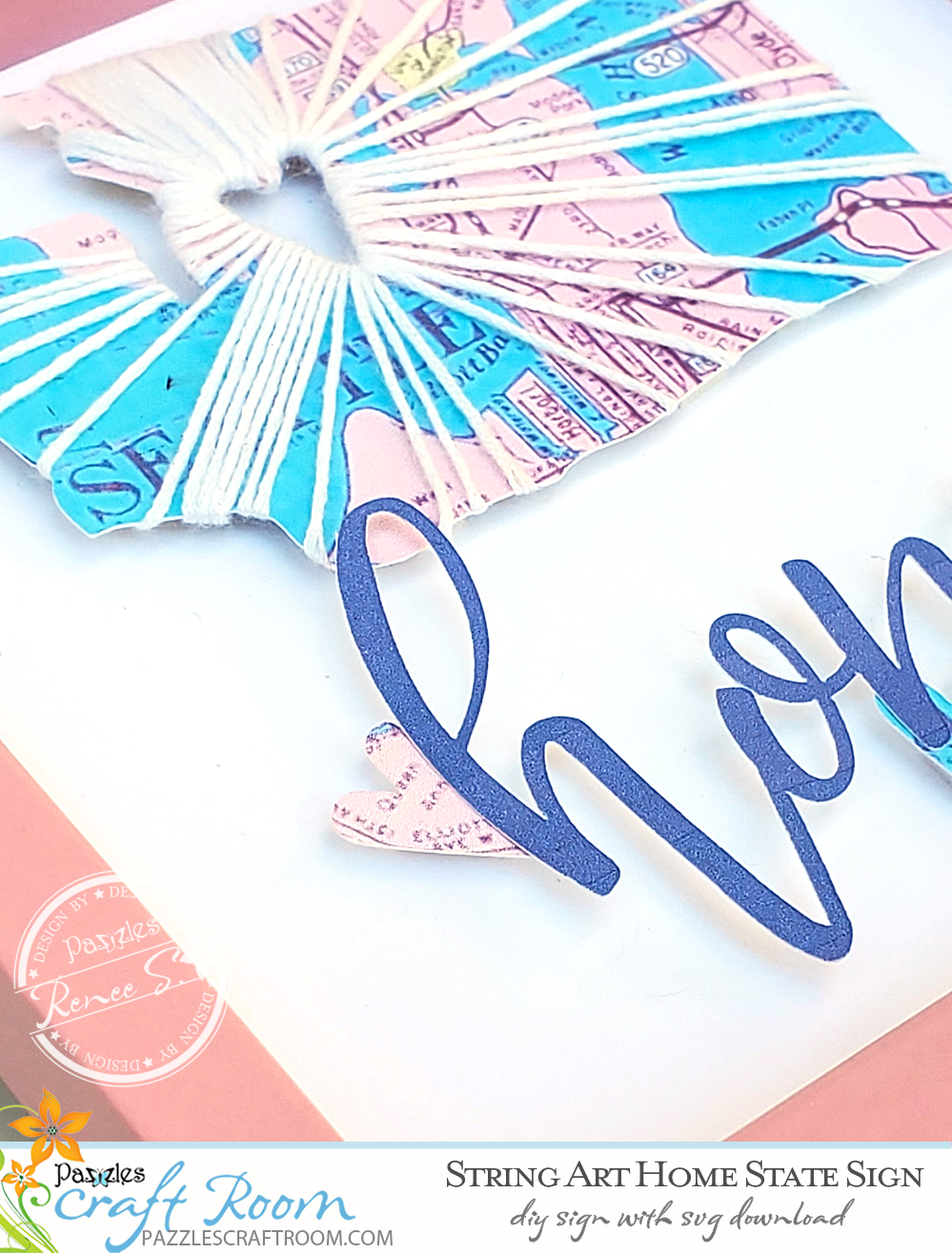 A Simple DIY
This six-inch square project takes a moderate amount of time to complete (around 30 minutes) and a minimum amount of materials. A new square frame with a hanger and removable back from the Dollar Tree or an old square frame you'd like to repurpose or even a DIY frame can be used. Craft floss was used but any string, yarn, or twine that is relatively fine and flexible will work depending on the look you want, even dental floss paired with "congrats!" as an alternate title and the state a loved one passed their dental boards in would be fun!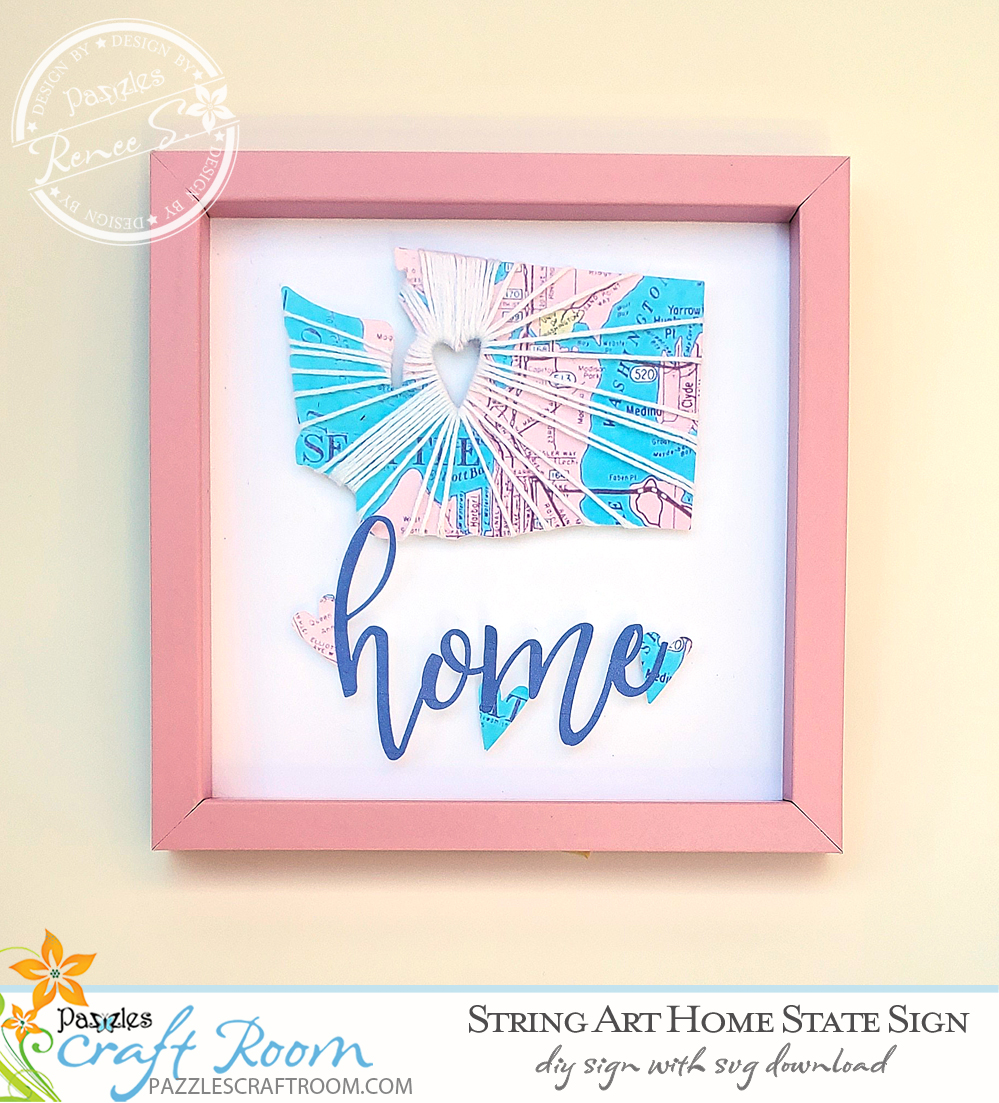 Customize with Any State
The hearts supporting the title "home" could be other shapes such as stars, especially for the Lone Star State of Texas. You could use another "home" title from the Pazzles Craft Room Library or make your own with your favorite font.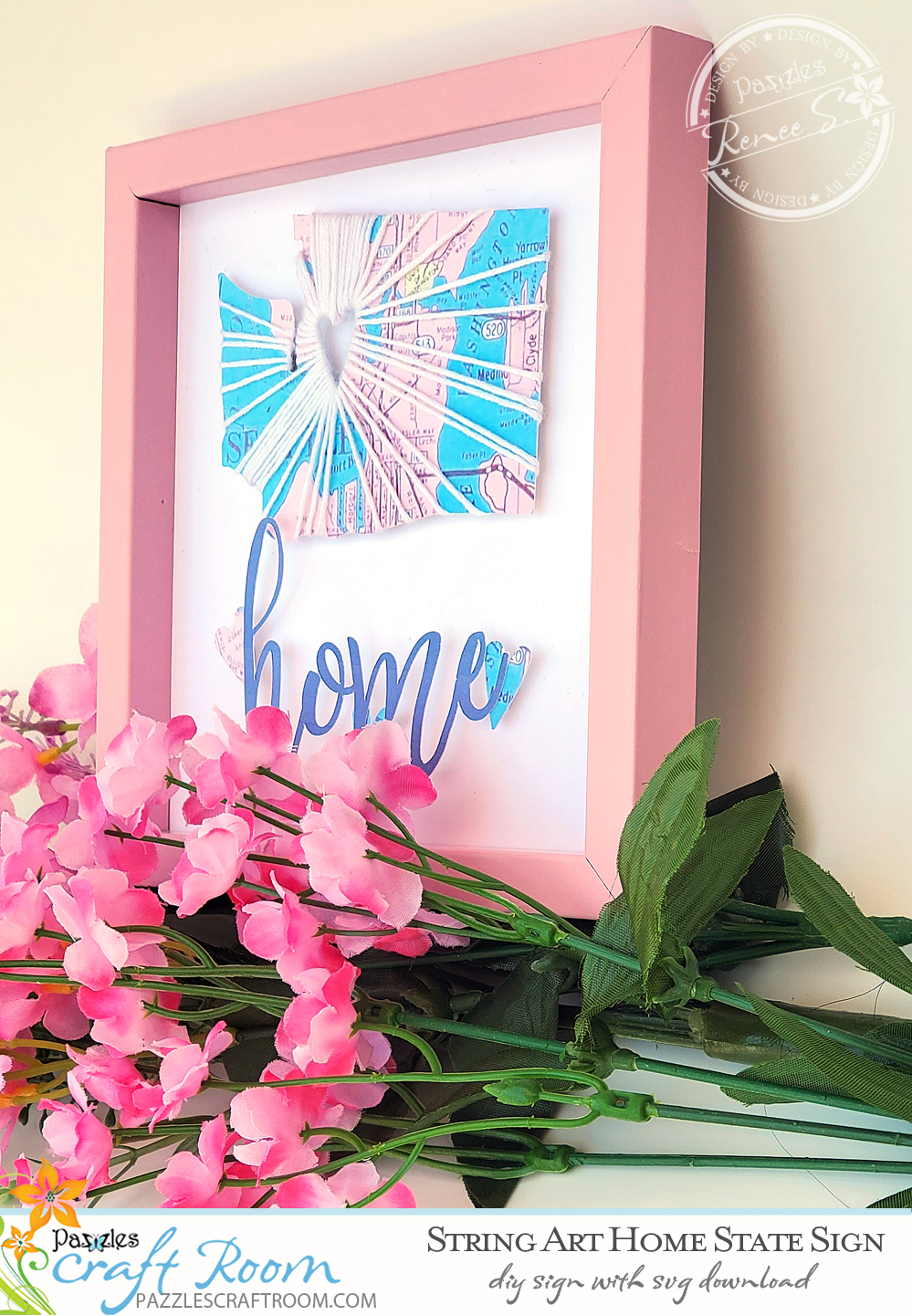 Customize the Papers and Background
You may use some form of map paper as shown or choose from many color combinations which would look fabulous on this project. Consider using state colors, high school or college colors, a floral print with the state flower or the recipient's favorite flower that grows well in the area in which they live for either the background paired with a solid color state, or pair a patterned state with a solid color background. You could even use fabric or burlap as the background — a lovely floral fabric containing the favorite or state flower would look fantastic and give the project texture.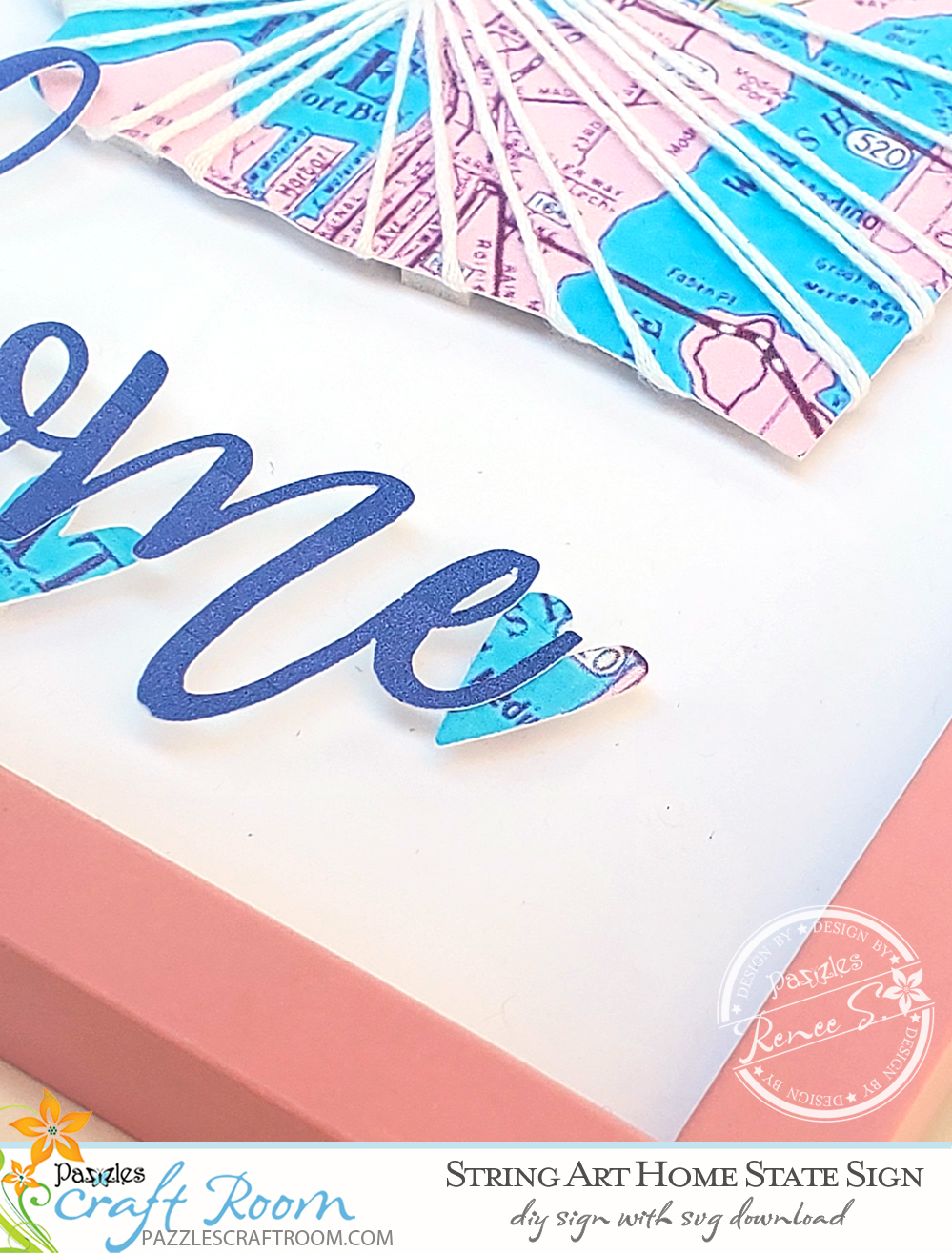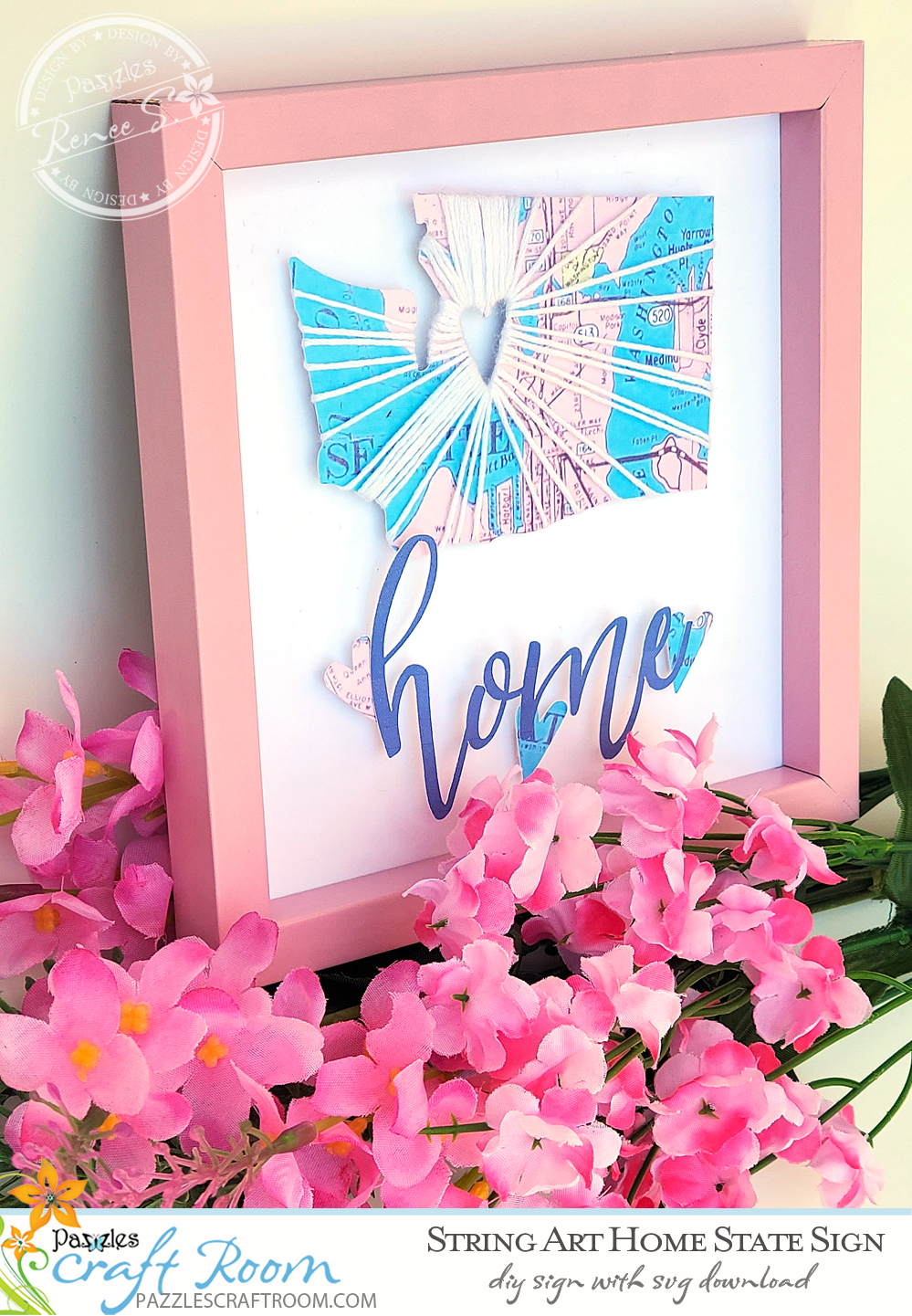 Supplies:
Pink (or black) square frame with hanger back panel and no glass (6 x 6 inches [inset approx 5.875 x 5.875 inches])
Map scrapbook paper, or old road map, or print Pazzles digital map paper or online mapping site map on 8.5 x 11 inch cardstock
1 sheet white cardstock 8.5 x 11 (2 if one is used to print digital paper)
Craft/embroidery/friendship bracelet floss – white or close to one or more colors from the chosen map
Dimensional foam stickers (0.25 inch squares or circles)
Hot glue gun
Glue pen
Acid free paste glue stick
Files Used:
Choose a state from the Paisley Pumpkin States Collection in the Pazzles Craft Room Library Collections
Use the "home" title from the Home State Collections
Love this DIY String Art Home State Sign? Make sure to pin and share it!