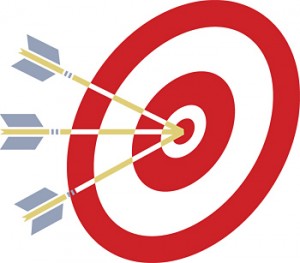 Have you ever stumbled across a tool in the Pazzles software that you were unaware of or did not realize how it worked? Has it so radically changed how you create that you wonder how you ever functioned without it? I cannot even begin to count the number of times this has happened to me over the course of the last 7 years. This tutorial may be just such a moment for you.

If you are like most of us, you probably use the "eyeball" method for centering or placing parts of your project into position. I know that I do it a lot. However, there are times when I need the position to be very accurate. For instance, when I need to make sure that the fold line for a card is in the exact center. Do you use the trial and error method or look at the ruled lines along the borders of the page? In the past I have used a lot of different gadgets to center my line, including X and Y coordinates! (And math is not my favorite subject.) Imagine how excited I was when I figured out that there were not only one but four different tools to help me get the job done!

Do you have several lines of text that need to be centered? Use the centering tools! What about when you want to create a word vertically down the side of your page? Did you know that you can get those letters centered under each other with a simple click on the centering tool? How about placing an oval inside of a rectangle to make a photo frame? Use the centering tools to make it perfect!

All of these great tools can be found on the Justification tool bar. There are several other great tools on the tool bar as well but the tutorial I created for today is specifically for centering.  I even walk you through the creation of a project that uses all of the centering tools. Be sure to download the accompanying cutting file. Open it up in your software and follow along to create a simple birthday card and matching scrapbook page. Then try your own projects. If you did not know about the centering tools you will definitely agree that life will never be the same!!

(I couldn't resist putting a hint for another tool in the tutorial. Can you find it?)

Take me to Building on the Basics.

A Craft Room Membership is required to access additional content. Please Join Now or Login! When creating a project you probably guess at where the center of your design is. For the most part this is an acceptable method, but there are times when you need it to be perfect. This tutorial will show you how to use the different centering tools available in the software. You will learn how to center several lines of text. You can also use the same method to center a vertical row of shapes. Learn how to nest shapes and words within one another and have them perfectly centered. This tutorial will also teach you how to center objects to the center of your page. Finally, watch as we show you how to use all of these tools to create a birthday invitation and scrapbook page. Download the accompanying cutting file to follow along with the video and create the same project on your computer.