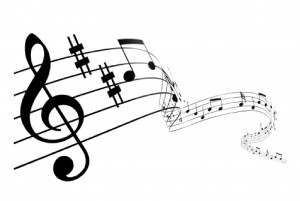 I know that we all love the sing, song sound that the Inspiration makes. I've heard it referred to in a number of ways from famous Star Wars characters, to a music box. Regardless, we all love that sound. It means that our Inspiration is merrily making the cut to complete our project. What do you do when the Inspiration makes a noise of a different sort?
Sometimes as I'm using my Inspiration it will make a loud grinding sound, and then the cut is off. Why does this happen?
Shirley H. UK
Most often that sound Shirley is referring to is either from the blade being extended out too far, or too much downward force on the mat caused by the pressure. The grinding sound is caused by the blade getting stuck. Generally when I hear from people that are experiencing this problem it's because the pressure is up so high. Reduce the amount of pressure you are using. My recommend pressure settings are 14-18 with a blade length of 2 ½. This can be frustrating because once you have started a cut and have experienced the grinding sound the cuts will be off. Which means that your starting and stopping points will be off on your image. Remember that you often can save yourself time and materials in the long run by doing test cuts first. Once you have the pressure correct, you shouldn't have any problems.
Comments
comments