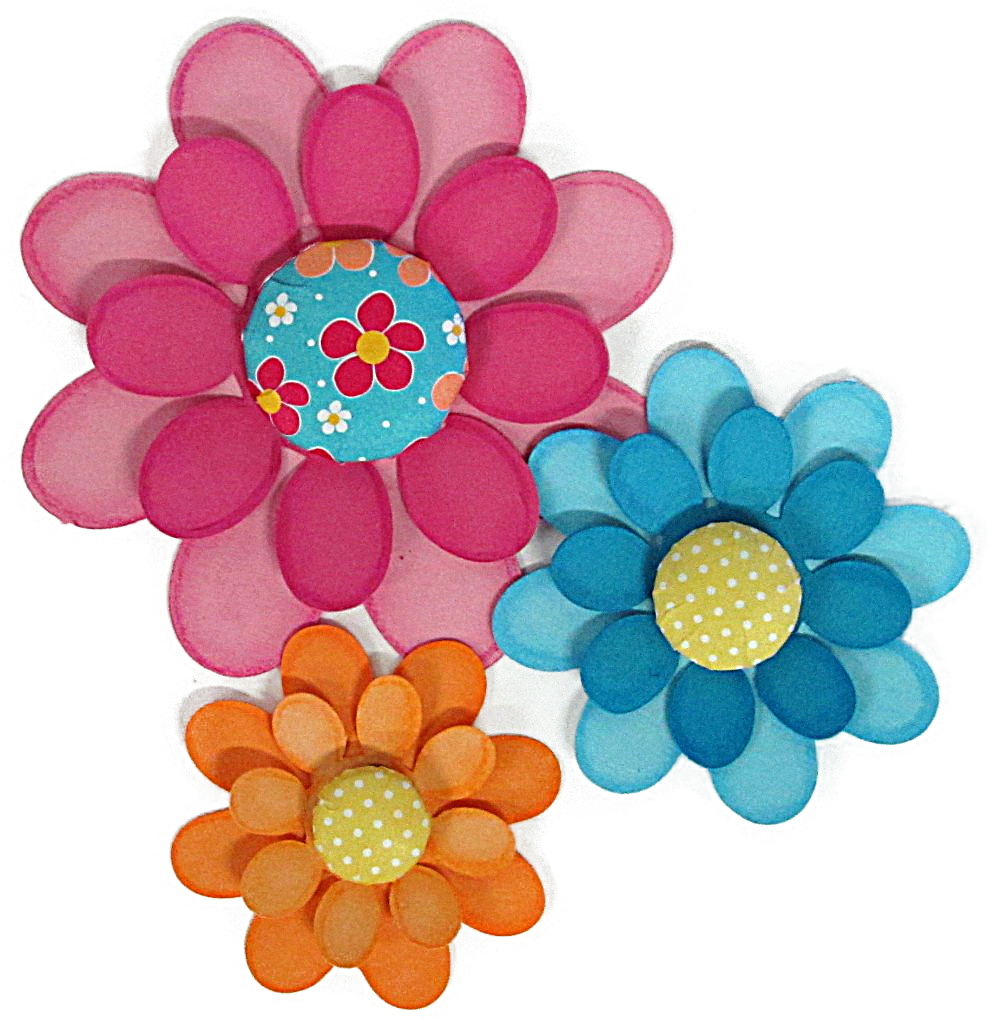 I am always looking for new ways to use my Inspiration. Since I used to sew a lot, I have had covered buttons on my list of ideas for a while. Recently, there have been covered buttons showing up in a lot of product lines. They come already covered and cost quite a bit of money. Naturally I want to be able to make covered buttons in the size I want and have the exact color and print I want- when I want it.
As I prepared for this blog, I wandered around my craft/sewing store for supplies and ideas. Someone else had the same idea and created a cool tool for covering buttons. I have made it a policy to try to use my Inspiration to create a design or product before I invest any money in a new tool. It is surprising how often I realize I don't really need the new gadget. This has saved me a lot of money!
You can cover your own buttons without the nifty tool. All the supplies are available in the sewing sections of your local craft store. A kit to make covered buttons costs about $3.00 per button size. You usually get from 1 to 6 sets of button parts in the kit depending on the size. You can also buy refill kits for about $2. It is a great way to make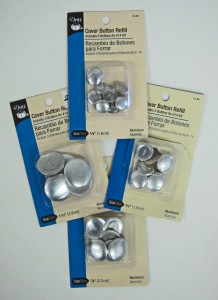 just a few buttons without spending a lot of money.
The button tool has special punches or a template to trace around to cut your button cover. These are an additional expense. Or….you can cut button covers in any size you want using your Inspiration! (You knew I was going to say that, didn't you?) You can cover the buttons with fabric and paper. I don't recommend cardstock because it is hard to manage with the manual method. You can get all kinds of ideas for projects on the internet. Just search for covered buttons. Tim Holtz has a video showing printed self-stick canvas.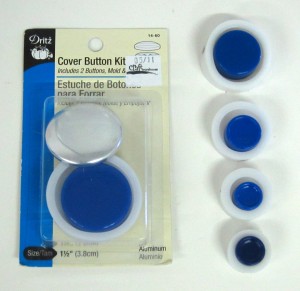 The instructions for making covered buttons are on the back of the button packages. Since a picture is worth a thousand words, I have taken photos of the process. If you are a Craft Room member you can download a pdf of illustrated instructions and the cutting file for the button covers by clicking on the links below.

By the way. I really like making covered buttons and in the future I will probably invest in the I-Top button tool by Imaginisce. It will make it easier to cover buttons with heavier materials like cardstock. But for right now, I can make covered buttons the old fashioned way and I am ok with that too. 🙂

Chris

PS- This week, all of the Dritz button covering kits and refills are 50% of at Joann's Fabrics. That makes trying covered buttons even better!

A Craft Room Membership is required to access additional content. Please Join Now or Login!
Comments
comments