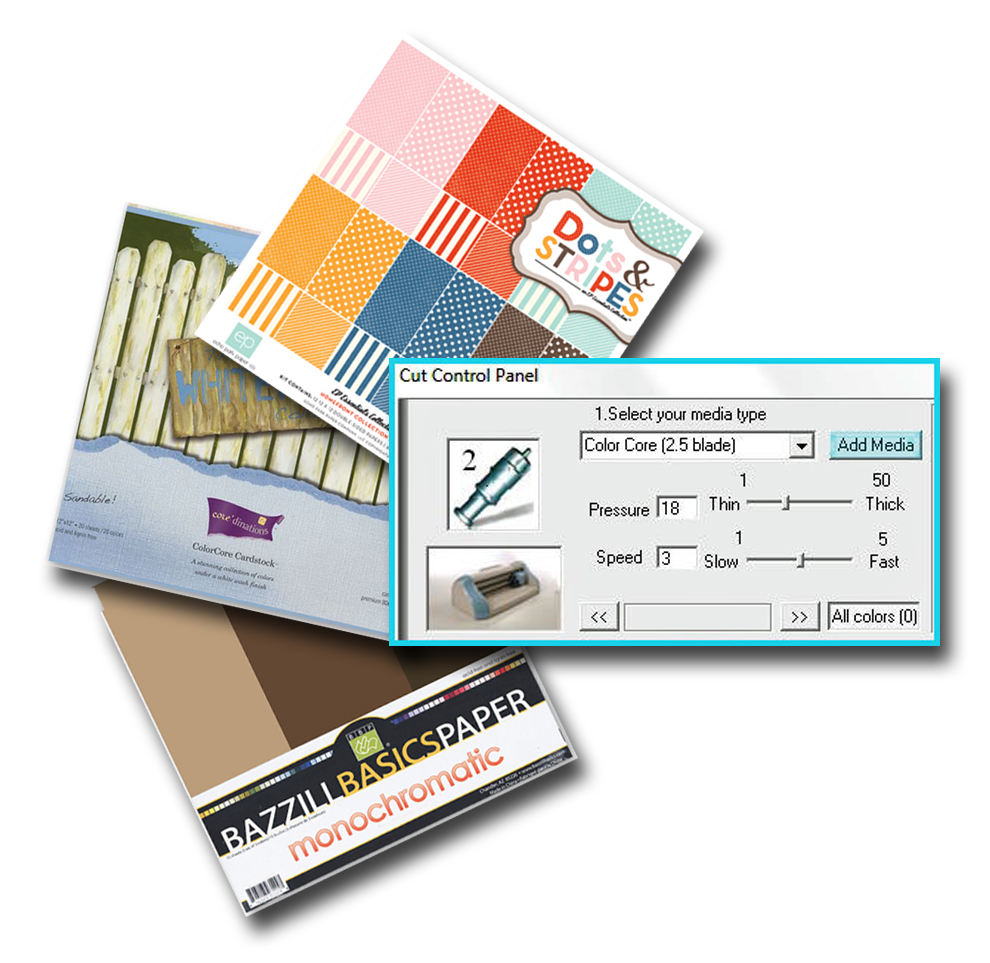 I am willing to bet that you have favorite papers that you use over and over again. When I find a company that has designs that I love, I am a very loyal customer. If the papers cut really well on my Inspiration I will use those papers consistently. Have you ever wished you could save the pressure and blade length settings for those papers? You can!! You just add them to the media type selections in the Cut Control Panel. Now instead of Cardstock- Smooth, you can have an option for Bazzil Smoothies , World Win CutMates or any other paper or material that you use on a regular basis..
I use the distressing tool a lot with the Cooredinations Color Core papers. Now I can have the correct settings for both cutting and distressing the paper and it is available with a simple click of my mouse. This is wonderful because, as we all have discovered, there can be a difference in the cutting pressure between paper brands even though both papers "feel" the same.
You can also delete media (papers, fabric and other materials) from the list. You just need to highlight the name and hit the delete key on your computer keyboard.
I love being able to customize the software to my personal needs, don't you? Watch my video to see how it is done. The video is only 5 1/2 minutes long. It is an easy lesson to learn and you will be glad you did.  🙂
~Chris
how-to-add-new-media-to-the-cut-control-panel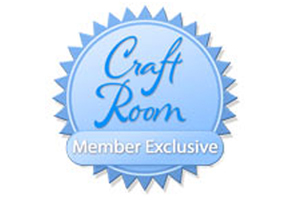 Do you have favorite papers that you use over and over again? This tutorial will show you how to easily add new papers and other media to the selections in the Cut Control Panel. You will also learn how to delete media selections that you don't want anymore.
Comments
comments