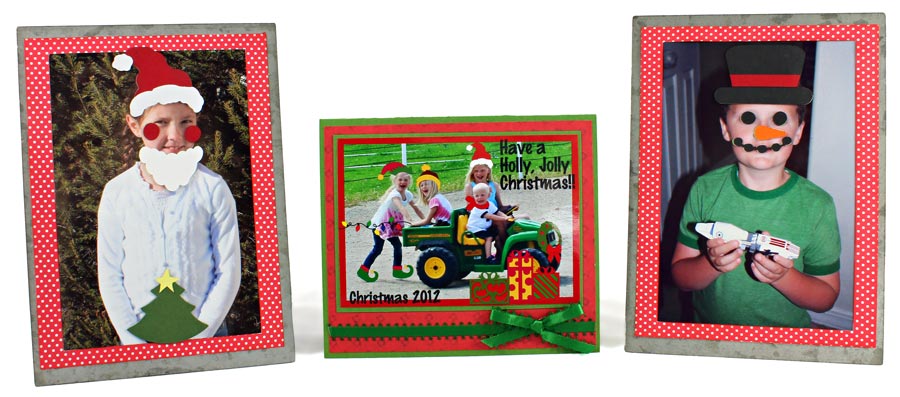 'Tis the season for sending holiday cards. Do you have your cards done? Do you make your own cards or buy them? If you have photo cards printed, do you stage a photo for them? I have to admit that I have not started on mine yet but I have some great ideas!
I love photo cards and I usually try to stage my photo with a holiday backdrop. This year I am just too busy to get my Christmas decorations up in time to use in my photos. However, I think I might just have a little fun and use photos from this summer instead!
At Halloween, I shared a photo card I made using cutting files from the Craft Room library. I had taken a photo and added some hats and other embellishments to make a cute card. The recipient of the card loved it. I decided I could make my summer photos very merry by adding holiday designs to them as well.
I found a cute photo of my grandchildren playing and they looked very much like Santa's little helpers. Once I found my photo it was time to start accessorizing. I did a search in the Craft Room Library and found everything I needed in the Holidays section. I collected all the cutting files in one folder to make them easy to find and had a fun time 'trying on' the outfits. They all fit perfectly because I could adjust the cutting file to fit the person. (I wish that were possible in real life!)
I also played with some of the photo editing features in the software. Did you know you can fix the color and sharpness of the photo? You can also crop it and change it to black and white if you desire.
Michelle did a second take on my lesson and made adorable magnetic dress up pictures. She made little magnetic clothes for her children's photos. They can be arranged and rearranged for endless fun.
Be sure to watch the video to see how it is done. I give a lot of tips for editing photos and show you how I made the wreath fit the front of the little jeep. Now… where is that photo of my husband? I think he needs a Santa suit and beard!
~Chris
adding-pizzazz-to-photos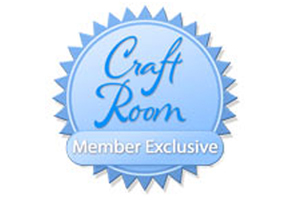 This video lesson will show you how to use cutting files in combination with a photo to make fun photo cards and projects. You will learn how to use the Inspiration Studio Software to edit your photos: change to black and white, change the color intensity plus crop and re-size.  Other techniques taught are 3-D Rotation and Transparent Grouping. This 'Take Two' lesson will show you two different projects using the skills taught in the video.
Comments
comments