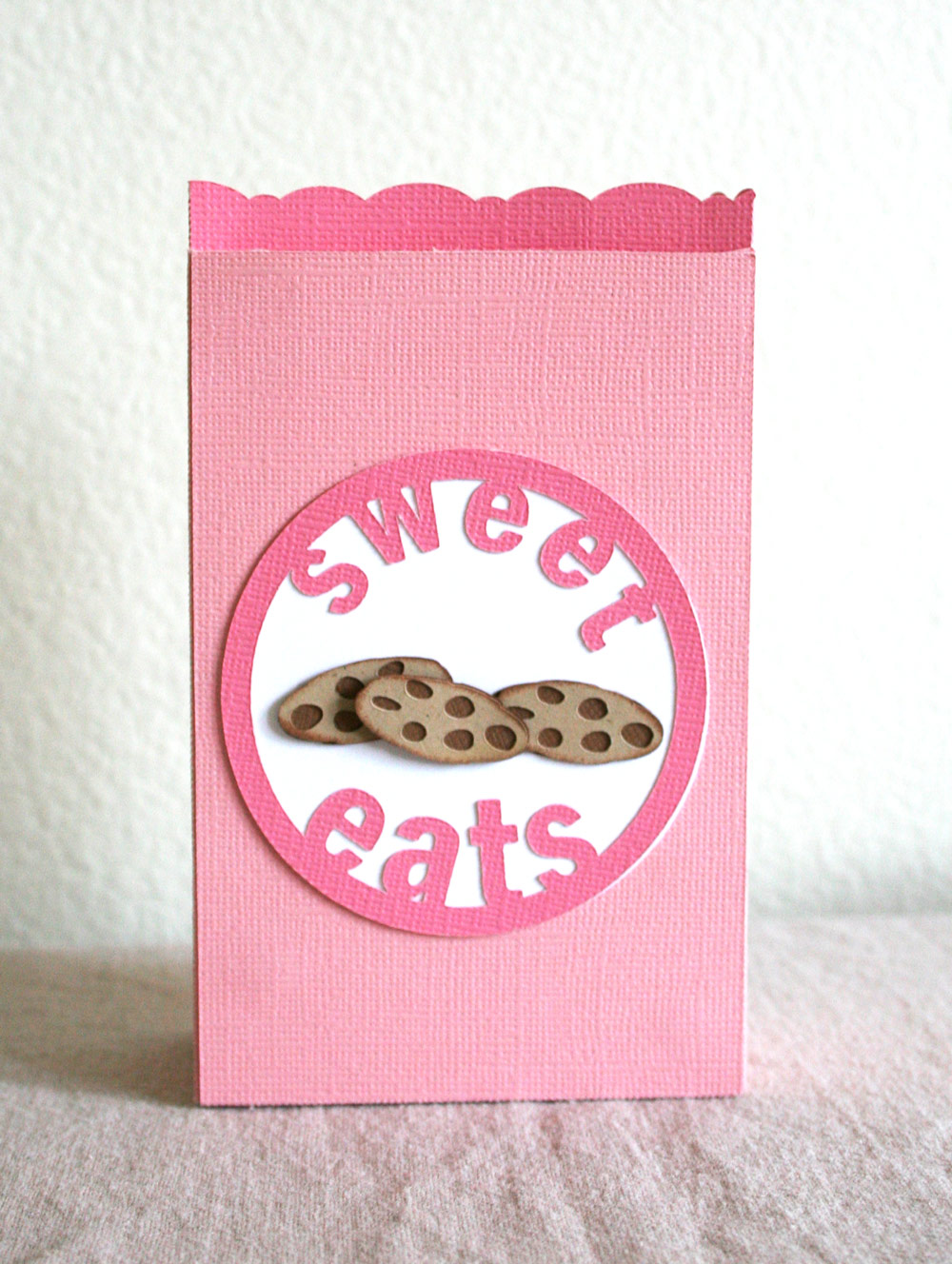 Everything is cutter in mini and this little gift sack is no exception. Modeled after a mini grocery sack, it's just the right size to hold a small treat for someone special.

As always, our Project Patterns make it easy to create projects in multiples with just a few clicks when opened in the InVue software. If you need a refresher on how to use these Project Patterns you can find more information here.
Depending on which software you are using, you will need to follow the instructions below to download the Project Pattern files.
For InVue users:
Click here for the Treat Sack Project Pattern for InVue
Click on the link above and download the file.  Open InVue and go to File->Open File.  Browse to your download folder, select the treat-sack.pa file you downloaded, and click Open.  When the Project Extraction window opens click the Extract button.  The project pattern is now installed!  To use the project pattern select File>Open Project.  You will now see Treat Sack as one of your project options.
For Inspiration Studio and Studio Pro users:
Click here for the Treat Sack Project Pattern in WPC, SVG, AI
For those of you using Inspiration Studio Pro, I have included the WPC, SVG and AI file as well. You can simply open the file as you usually would and you will see all of the pieces displayed on the page. You will need to drag the pieces you would like to use into place.
~Michelle
Comments
comments