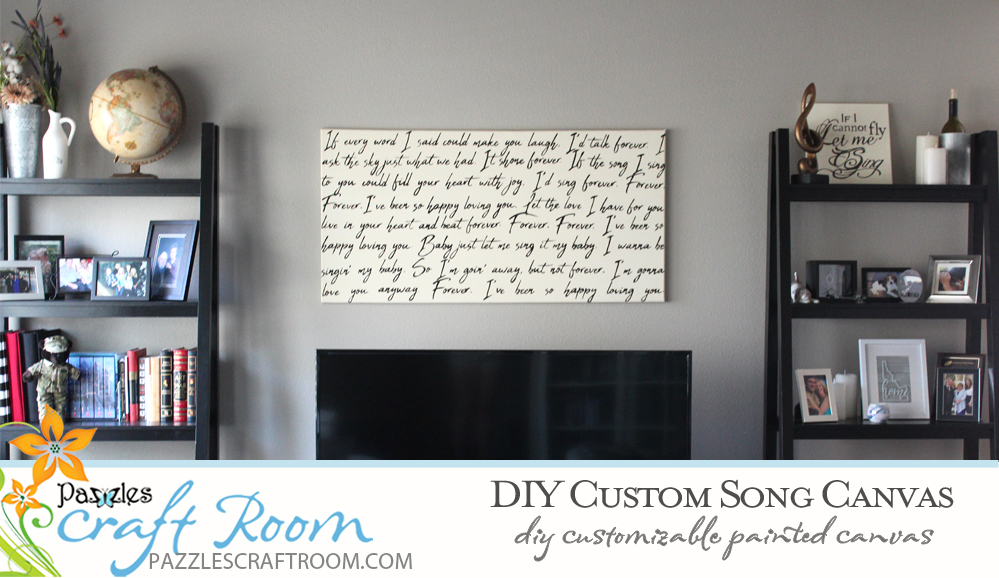 DIY Custom Song Painted Canvas
This is a fool-proof method for creating large custom text canvases. While this is not a quick project, it is something that will be a treasured keepsake. I made this one for my boyfriend using the text of our song "Forever" by the Beach Boys while he was away for several months. He often tells me it is one of his favorite gifts he has ever gotten!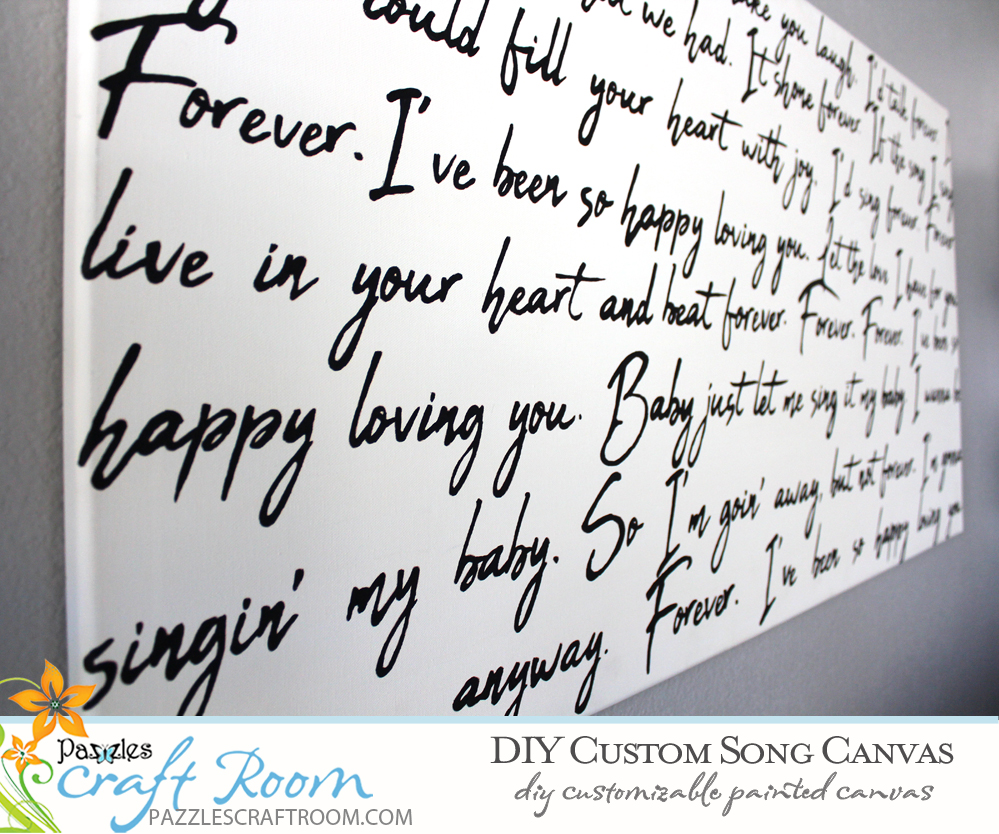 Use Any Custom Text
I have not included a file for this project because the idea is to use text that is special to you. You can add any text you want like a favorite song, poem, or scripture. Choose any font you want, I went for something that looked handwritten and was "scripty" but you can choose anything you like.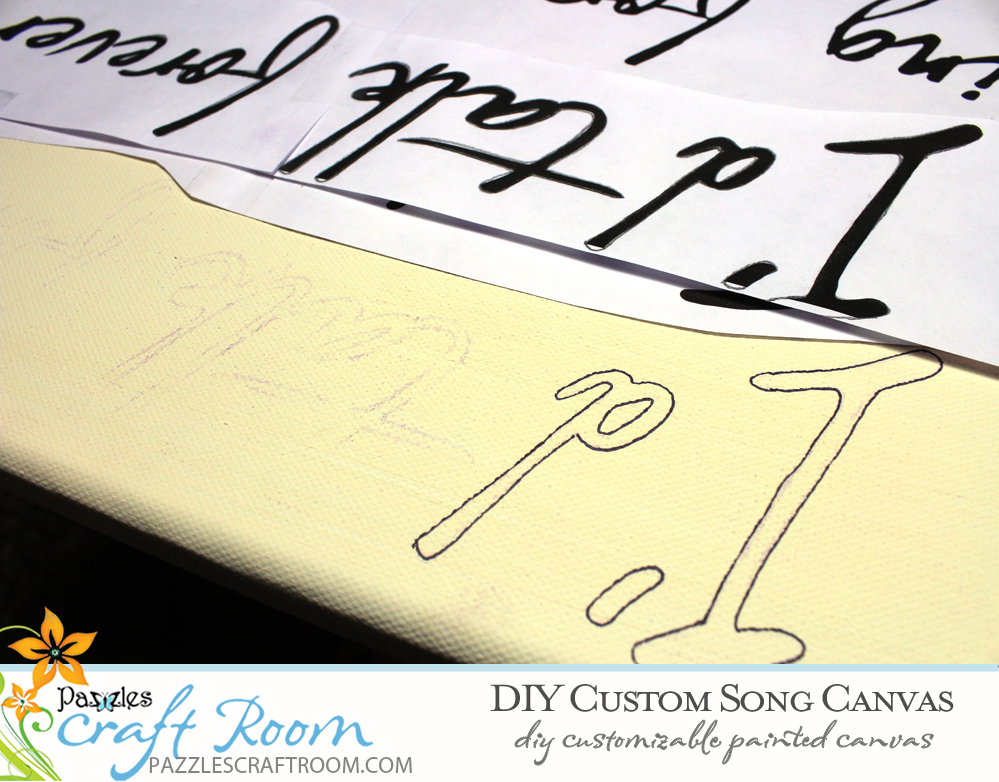 Customize to Any Design
I have included step-by-step PDF instructions (including pictures!) and they will work for any design and any size project! If you can trace and color inside the lines, you can totally do this project!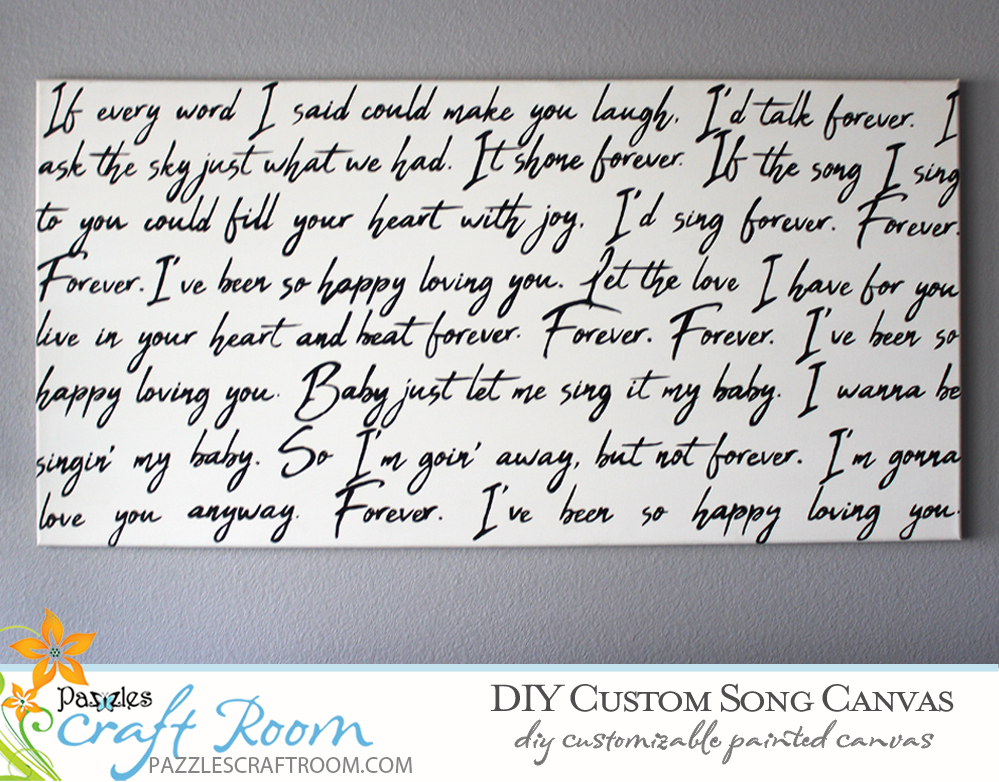 Make a Very Special and Affordable Gift!
These also make a truly wonderful and custom gift for a wedding or for someone moving into a new place. On top of that, the supplies are very affordable! You can also scale this project up or down to make exactly the size you want. It is completely customizable! You can check out a smaller version that I made here.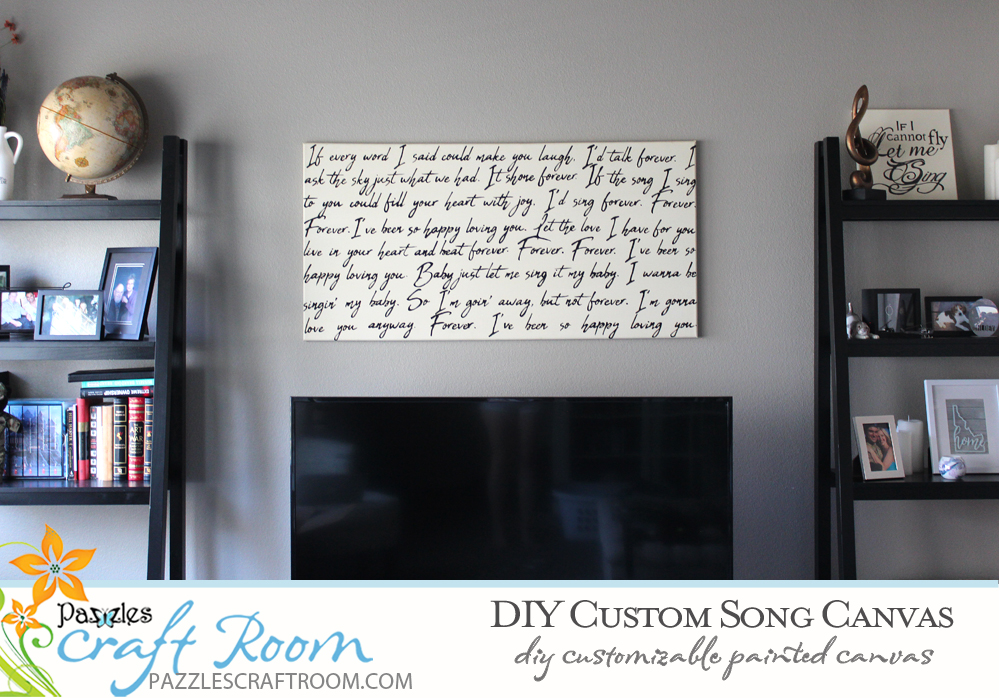 Supplies:
Canvas in your size of choice
Printer paper
Colored chalk
Fine tipped permanent marker
Cream paint (optional)
Black paint or ink
Paintbrush
Sandpaper (optional)
Love this DIY Custom Song Painted Canvas? Make sure to pin and share it!