I can remember how much fun it was to decorate the windows with seasonal designs using Window Cling kits I ordered through a catalog. (This was wa-a-y before the internet!!) The kids and I had so much fun deciding which piece went where. When we drove up to the house we could see the designs from the outside too. I loved it because I didn't have to deal with tape on my walls or thumbtacks making holes that would need to be filled later on. Sometimes I was disappointed that I couldn't find a set for the event I wanted. Now, I never have that problem since I can cut my own window clings on my Inspiration using the Pazzles Window Cling kit.
I have made window clings for birthdays, holidays and other celebrations over the last few years. Recently, the leaves turning colors in my yard inspired me to make some Autumn window clings. After I had cut them I wasn't sure they looked the way I had envisioned them in my mind. I really wanted to shade them so that the leaves looked more realistic.
I had recently purchased a large pack of colored Sharpie markers at my local Costco. They were so reasonably priced that I succumbed to temptation and bought them with no clear idea of what to do with them. I was really excited to find out that they worked great to color the window cling material. The ink didn't dry right away so it could be blended but once it was dry it didn't rub off. I could use cotton swabs for blending and clean everything up with an alcohol pad. It was so SIMPLE!! You can use any alcohol based pen so if you are lucky enough to have Copic markers those will work too.
I made all of the leaves and the pumpkin using only a small portion of the Window Cling in the kit. I figure that I can make at least 8 – 10 different groupings of designs from a kit. That works out to under $2 per design group which is a very good value.
Be sure to watch my video tutorial on the blending techniques. Then have some fun making your windows more cheerful for Fall!!
how-to-color-window-cling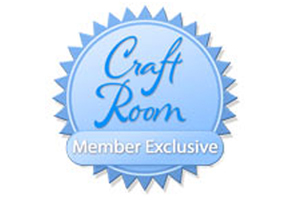 Pazzles Window Cling kit helps you make fun window decorations for any celebration or holiday. In this video you will learn how to use markers to add shading and details to your designs. Learn which pens will work to color the cling and what tools you will need to apply and blend the colors.
Comments
comments