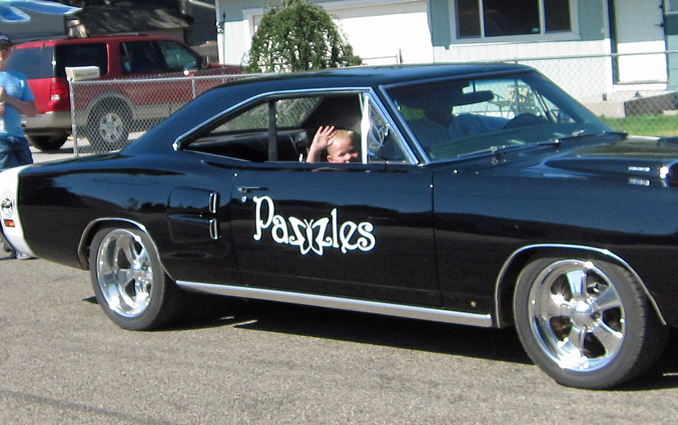 I absolutely love small town pride and all the hoopla that goes with it!  Pazzles is located in a small town and this past weekend we celebrated our company and our home town. There was the BBQ and the farmers market, the craft booths and the barrel train ride, but best of all was the parade.  It may be hokey and lack the glitz of the big city but small town parades are a lot of fun! Where else can a kid get a huge bag of candy in less than an hour? Where else can you get soaked by the little old ladies and their water hoses as you walk by? (Believe me, that is very welcome on a 90 degree day!)
Pazzles is a family company so everyone 'gets' to participate. In the past we have put Pazzles vinyl on just the back window of Simon's 69 SuperBee. However,  we wanted to make sure people knew our group was from Pazzles so this year we wanted our logo on the side of the car as well. If you know anything about guys and their restored classic cars, you can imagine how excited Simon was about vinyl on the paint job even if it was only for a day. It was NOT going to happen! 🙂
Jeremy, came up with the brilliant idea of cutting white window cling to add the logo to the car sides. It worked perfectly and looked fabulous. Simon was happy too, since it went on right before the parade and was peeled off after a couple of days with no damage to the paint and no residue.
For each Pazzles logo it took 3 sheets of white window cling. I cleaned the car well with water and buffed it dry with a microfiber cloth so that there was no fiber left behind. I made sure there were no bubbles and that the cling was smoothed down well. The cling stayed on through the parade and the drive home. I am sure that the sides of the car were pretty hot with the temperature at 90+ degrees and the sun shining on a black car. Our driving speed during the parade was pretty slow but on the way home we were driving at 50 mph or better. I wouldn't recommend this for long term or long driving distances at high speeds but it worked well for our situation.
I can see a lot of potential for adding temporary school logos for high school sports events, Just Married signs for weddings, and other temporary car decorations. Plus, you don't have to wash it off like that window marker stuff everyone uses. What will You use Pazzles Window Cling for?
Chris
PS- I can't resist sharing some of my pictures so if you want to see some of my kids and grandkids check them out below! That's grandson Derrick riding shotgun in the picture at the top of the page.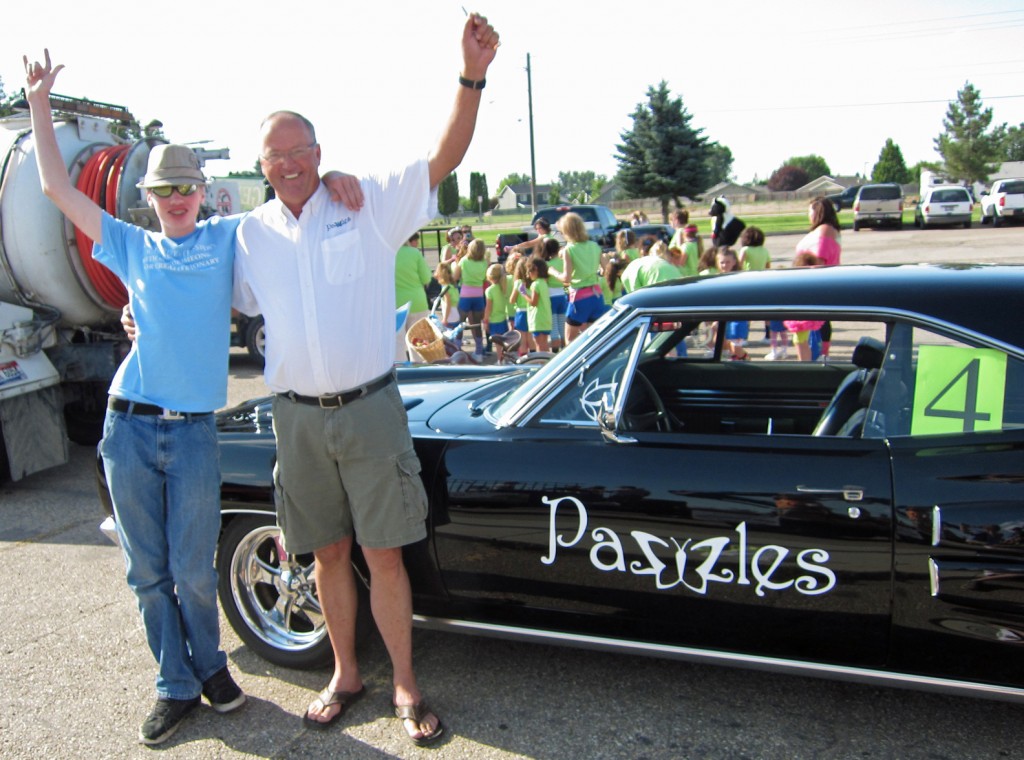 Chance celebrated his 15th birthday by carrying a butterfly in the parade. He was a good sport about it!! That's Simon with him.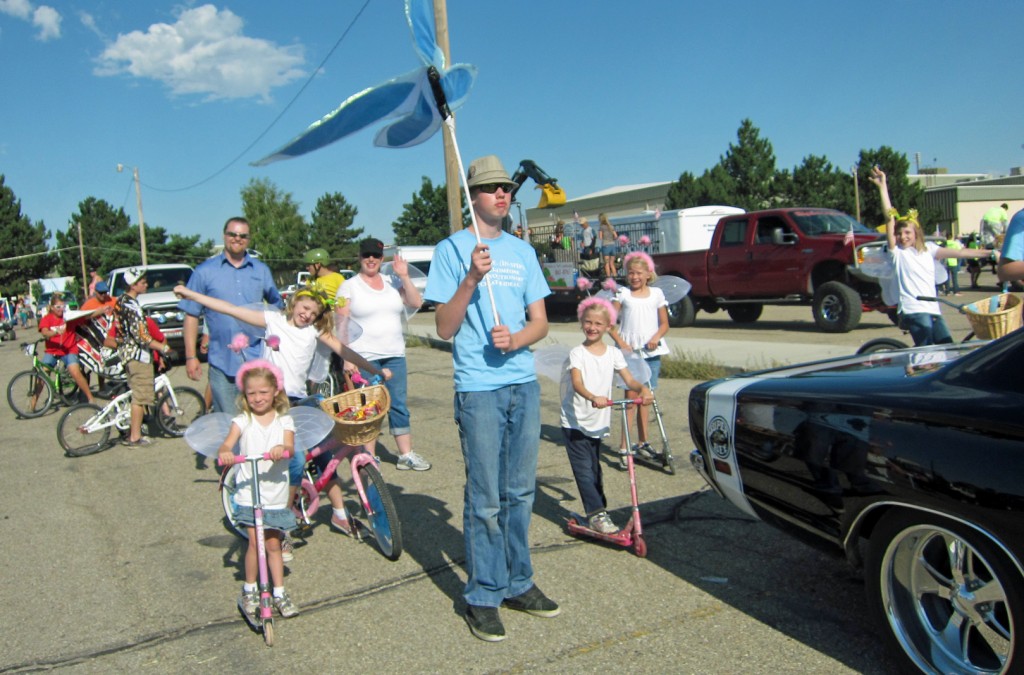 Lining up for the parade. Jeremy and Holly are in the back. They supervised kids and handed out candy.
We had 5 little butterflies on scooters and bikes: Faith, Lily, Kirsten, Kelley and Kayla.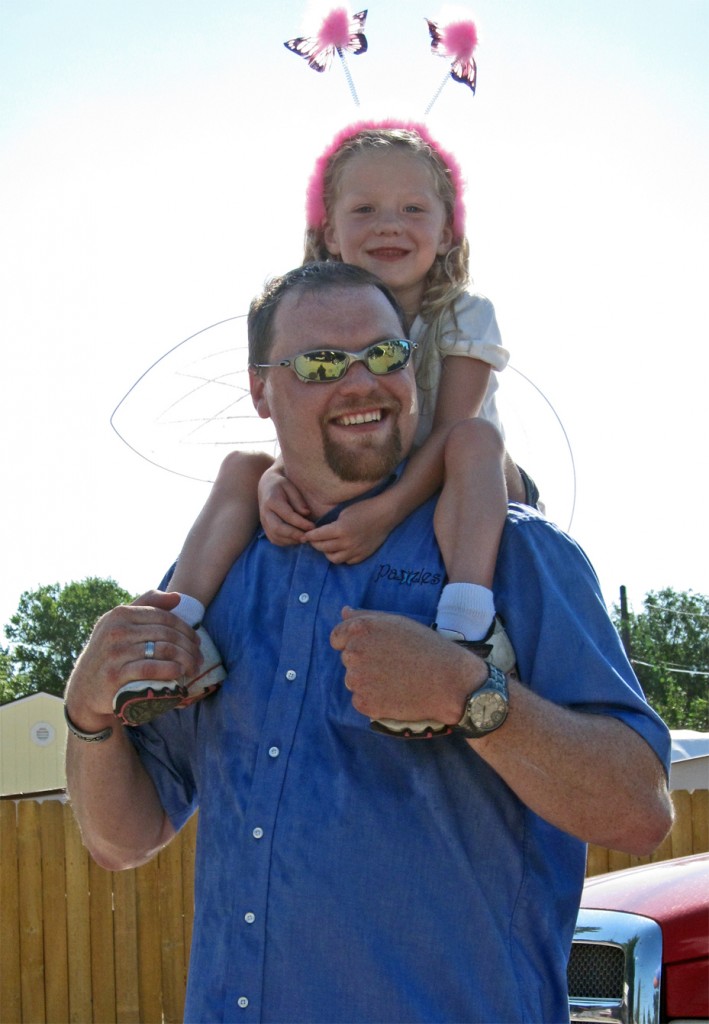 Jeremy ended up carrying Kayla for most of the 2 mile parade route.
He really appreciated the occasional lady with a garden hose to cool him down. Kayla not so much.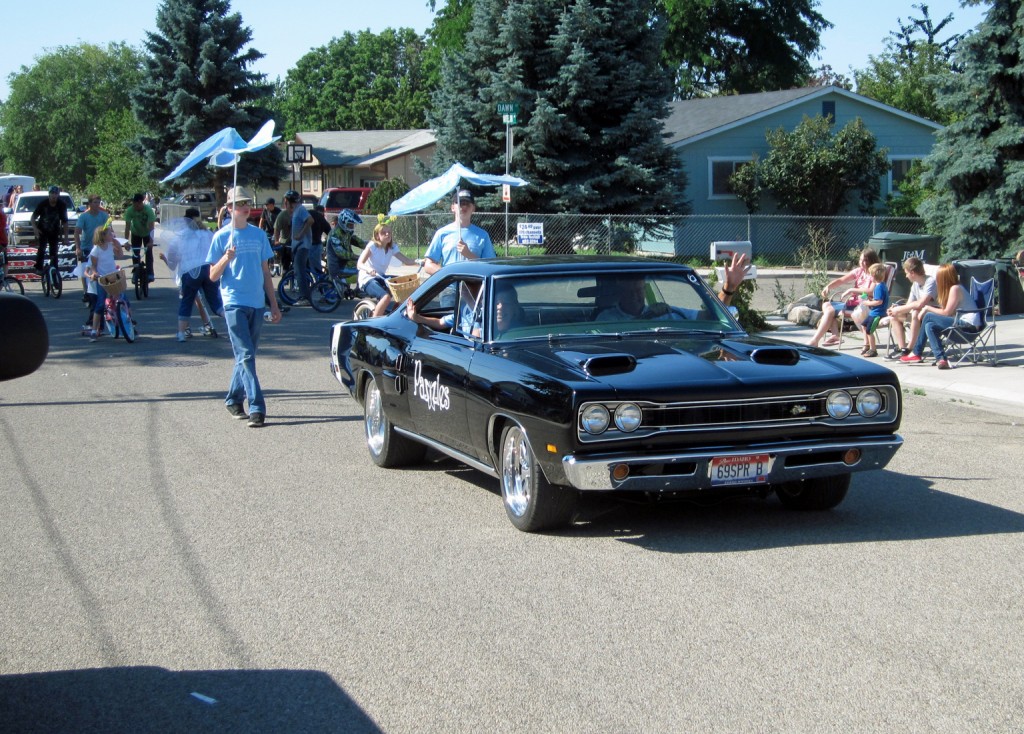 On the parade route. That's Chance (15) and Skylar (13) carrying the butterflies. We did take them out to a nice dinner that night! 🙂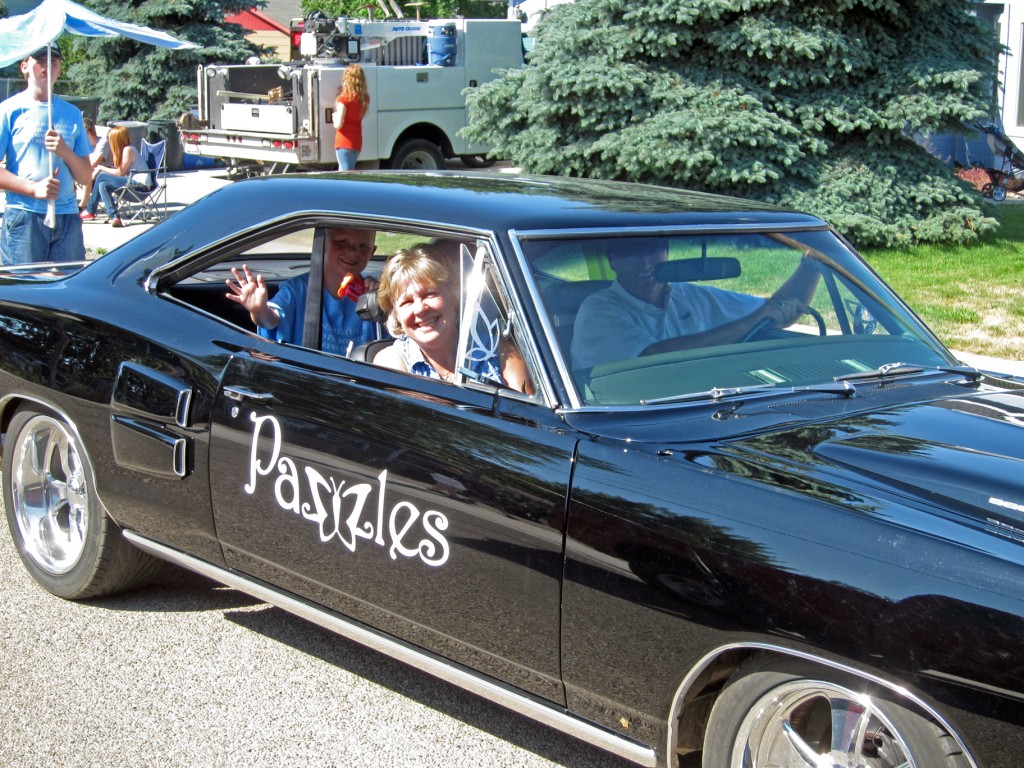 Simon, Chris and grandson Derek.
Comments
comments