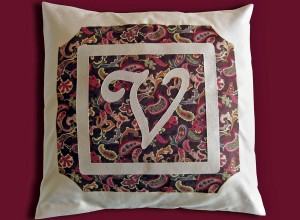 I would venture to guess that there are a lot of you that were into sewing in a previous crafting life. I know I used to sew all of my daughters' clothes but they grew up and sewing clothes got expensive. I also discovered that scrapbook papers fed my love of all things patterned and colorful, so I haven't done a lot of sewing in the past few years. I think that working on this fabric cutting tutorial has fanned that flame alive again and I will have to figure out where to make room for my new/old addiction!
I have been planning on doing a tutorial on fabric cutting for quite some time now. I even used it as an excuse to get a new sewing machine (which isn't working but that is another story). Once I got into it, I found I couldn't stop. It was so exciting to see how well the Inspiration cut fabric that I had to try as many kinds of fabric as I could find. Don't misunderstand me, the Inspiration won't cut every kind of fabric but it will cut so many of the commonly used ones that I can't go to sleep at night without coming up with a new idea.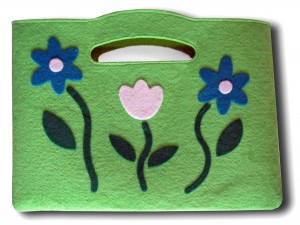 To cut fabric with the Inspiration you will need to prep the fabric. How you prepare it is dependent on what you want to do with the fabric. Do you want to cut fabric to glue to cards and scrapbook pages? Then you will probably want to use a stiffening agent or run it through your Xyron adhesive applicator. Are you looking to make some quick but cute gifts for kids or simple no-sew home décor? I recommend you use an iron on adhesive like Therm O Web's Heat n Bond Ultrahold. It makes it so easy to make amazing craft projects. Just cut, iron, and you're done!
My daughter in law, Holly, is into quilting and appliqué. She doesn't really want a stiff iron-on adhesive. For her projects she will probably want to use Heat n Bond Sewable Lite. It is designed to hold fabrics in place while you quilt or satin stitch around the edges. If you are a veteran quilter you might not want any adhesive backing at all. Then you can cut fabric by sandwiching it between sheets of freezer paper.
I could go on and on about this technique but really, the best way to learn all about it is to watch my tutorial and then try it for yourself. Don't forget to download the Fabric Cutting pdf file. I have created a chart recommending what fabrics work well with the different kinds of fabric preparation methods. I also give you some ideas not mentioned here and tips to help make the process smoother. (In other words, you get to learn from my mistakes!)
Enjoy! ~~ Chris
cutting-fabric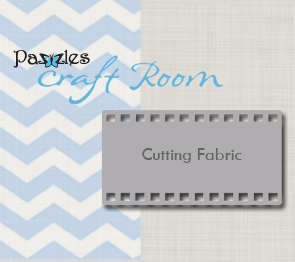 Cut fabric for home décor, craft, appliqué, and quilting projects. In this tutorial you will learn the different ways to prepare the fabric for cutting and when to use each one. You will also learn what products to use in the preparation of the fabric to make the cleanest cuts. Finally, learn how to place the prepared fabric on the cutting mat and when to use the red Fabric mat.
Comments
comments