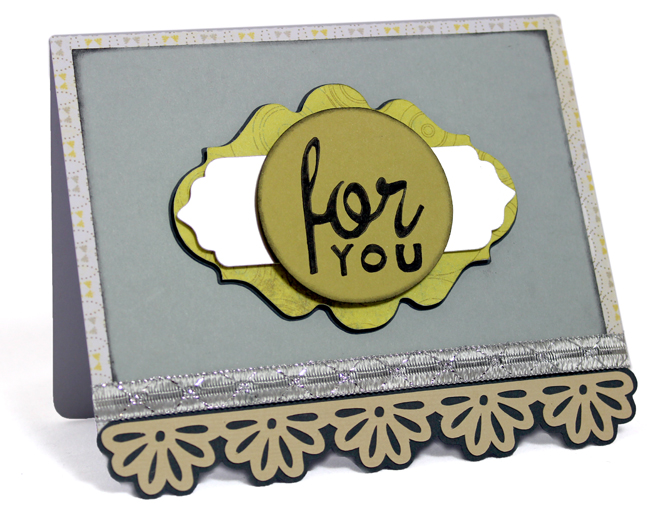 We are mixing things up here at the Craft Room and you will be seeing a lot of new fun blogs popping up! We will still be having What's Up blogs where I will answer your technical support questions however we will also be offering several other types of blogs through the month on Wednesdays. Today I have the pleasure of being the first to post a blog to our new "15 Minute Project" section. This blog is exactly what it sounds like – a project that can be completed start to finish in 15 minutes or less. All of the images provided in this project will be images found in our library. I like the idea of doing a blog like this because it shows you different ways to use the images from the image library and create more projects to share with your favorite peeps!
Today I am posting a 15 Minute Project. Here is a simple, yet versatile card that can be as feminine or masculine as you need it to be. The frames and "For You" text are from a file in the library called "Elegant Layered Frame" which is in the Frames section under the Decorative Category. I removed the large back frame of the image and resized the rest of it to 3.5" wide. Don't forget that this frame also offers alternative text – your card can say "For You" like mine OR it can say "Hello Friend" or "Best Wishes". I love having options! The border at the bottom of the card is called "Eyelet Border" and is in the Borders section under the Decorative category. I think this is such a happy looking border. I also outlined the border in a thickness of "0.07" and then resized the whole thing to 5.5. inches long. If you don't know how to resize or outline something, check out the videos at the end of this blog to learn how! I hope you find the perfect occasion or special person in your life to share your card with.
Supply List:
DCWV, Lemon Flower Stack, for all the pattern papers.
Worldwin Treasures, Pewter
Worldwin Colormates, Deep Olive
Worldwin Colormates, Deep Totally Tan
Worldwin Colormates, Heritage
Silver metallic cardstock
Ribbon
Pop dots
Glue
Here is the card base for your project, remember that you can find the frame that goes on the card in the library under the Frames section in the Decorative category and the border under Borders in the Decorative category.
Just For You Card Base Cutting File
OR
Just For You Card Base AI and SVG Files
Here are vidoes on resizing and outlining if you are just learning or need a refresher!
how-to-resize-images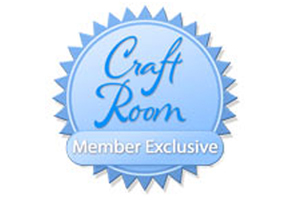 Learn how to resize your images two different ways. You will learn how to use the bounding boxes to resize images by sight. You will also learn how to use the Condense feature to choose a specific size for your image.
creating-an-outline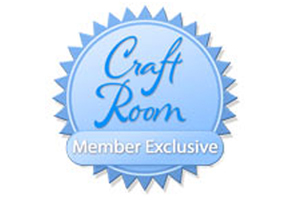 Learn how to make outlines around any shape or title with just a few clicks. Outlining is the perfect tool for creating shadow mats, making frames out of shapes, or when you want to add a little something to your cut out using one of the Pazzles tools. This feature will quickly become a staple for you so don't miss this video!
Comments
comments