Welcome to the Pazzles National Scrapbook Day Party! Every hour from 12-6 MDT we will be releasing a new free cutting file. Download it within the hour, because once it is gone, it is gone. Complete the coordinating challenge to earn an entry into our Prize Drawing. Craft Room Members can join us on the Member Chat for fun and games and extra prize entry opportunities.
Thanks for partying with Pazzles on National Scrapbook Day. It's now 2pm MDT, and time for Klo's live class! Feel free to hop over there, watch, and learn!
Here's your next challenge and free cutting file!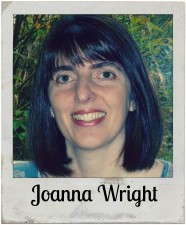 Guest Designer:  Pazzles Design Team Member Joanna Wright
Free Cutting File #3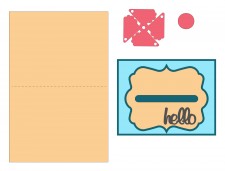 Sorry-free files have expired
Example Project
Challenge #3
Create your own penny spinner. Use a spinner on a card, scrapbook layout, or other project. Use the free cutting file provided, or make your own.
Spinner Card Technique
Adding a penny spinner to your card gives it a pop of fun.  To make the spinner using the free cutting files, cut out the pieces of your card. You will also need two pennies or small coins and some dimensional dots.
1. Attach the patterned paper background to the card base and assemble your pinwheel.
2.Take one of your pennies and place a dimensional in the center. Make sure to place the dimensional in the center so your pinwheel will spin correctly. Peel off the sticker backing and place the penny onto the back of your pinwheel.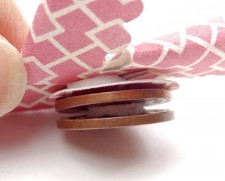 3. Place a second dimensional dot on the back of the penny. Lay your pinwheel face down with the penny/dimensional side up. Lay your fancy frame piece with the cut out slit on top of the penny with the dimensional showing through. Peel off the dimensional backing and place the second penny onto the dimensional. You now have a penny sandwich with the cardstock slit in the middle and the pinwheel on the front. Roll your card side to side and the pinwheel will spin.
4. Use dimensionals to adhere the frame to the card base so that it is lifted off the card a bit. This will give the spinner room to move. Finish off by adhering your cut sentiment or stamp your own.
Submit your completed project to our Gallery Challenge Album by Sunday May 12th 2013 for a chance to win one of our prizes. Each project gets you an entry into the random prize drawing. See our National Scrapbook Day FAQ page for questions on uploading to the Gallery Challenge Album. Please submit only new projects created specifically for this challenge.
Comments
comments