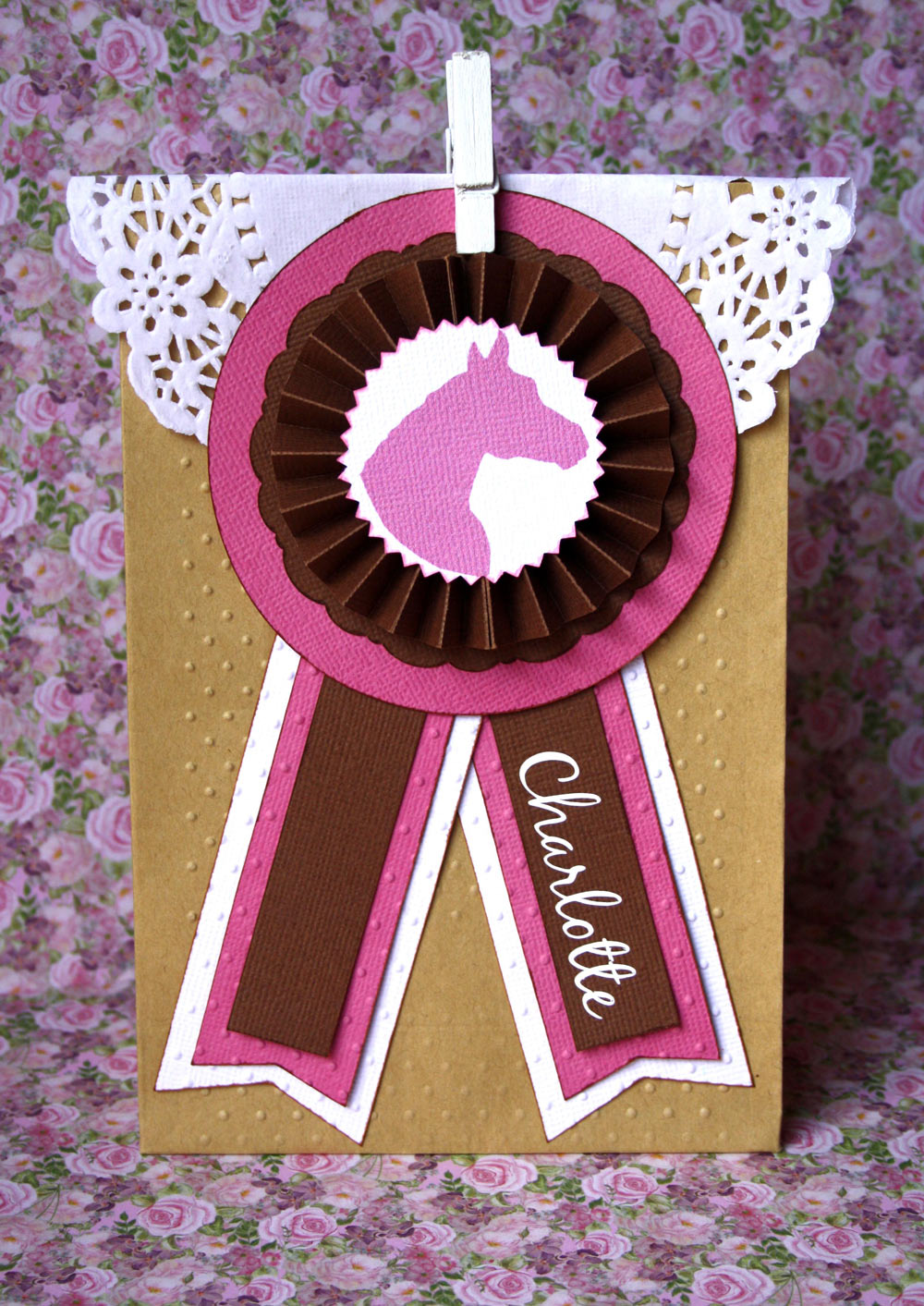 Design Team Member Belle Donaghey has taken an old project and made it new again.
Today I'm going to share with you a project I've created for my daughter's upcoming birthday that was based on a Halloween project that Michelle created some time back. The project I am using for inspiration is the Halloween Costume Party Ribbons.
I loved the idea of these party ribbons and considered using them as name tags, but then settled for making them into gift bag decorations personalised for each of her friends.
I love pink and brown used together, and I already had kraft gift bags in my stash, so the colours all worked really nicely together. I introduced some white with the paper doily and the centre medallion with the horse image on it. Using only a few colours makes this project straightforward, quick & easy. I separated the cutting files and grouped them by the colour I was planning to cut each shape in.
The rosettes are a cinch to fold and glue together and look fantastic. It adds a 3 dimensional aspect to the project and some sturdiness to the bag too. For extra texture I ran both the paper bag and the ribbons through my embossing machine. I left the brown piece flat so I could apply Charlotte's name in white vinyl on a smooth surface. (I used the font Blackjack.)