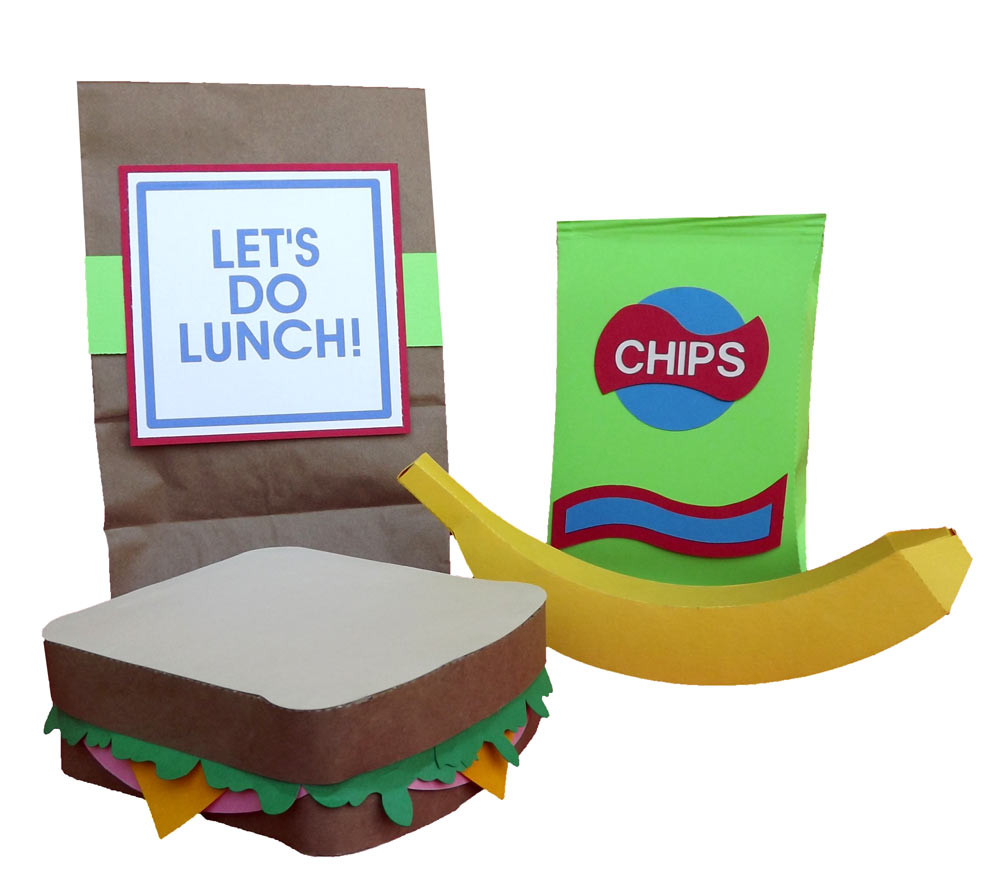 I love hanging out with my girlfriends and catching up with what's going on in their lives. In my opinion, there is no better way to do that than to go to lunch and chat. It's even more fun when there is a group of us sharing memories, laughing and just hanging out together.
I created this lunch set to use as an invitation for a girls lunch. It's fun and lighthearted and will set the pace for the Luncheon. Who could resist coming after receiving this unique invite?
Though I will be using this set as an invite you can make it for any occasion, or just because. You can separate the set and just give someone the banana with a tag that says, "I'm bananas over you." Or use the print and cut feature on the Inspiration Vue to print something on the top of the sandwich.